Released 5.06.2021
Enhancements
Bulk Update of Scheduling Thresholds
We have updated the Bulk Update method for Scheduling Thresholds to allow for changes to be made to one or more attributes at a time. The previous version required all fields to be filled out before a you could save, which limited the ability to update large groups of employees at a time due to inconsistencies between employees.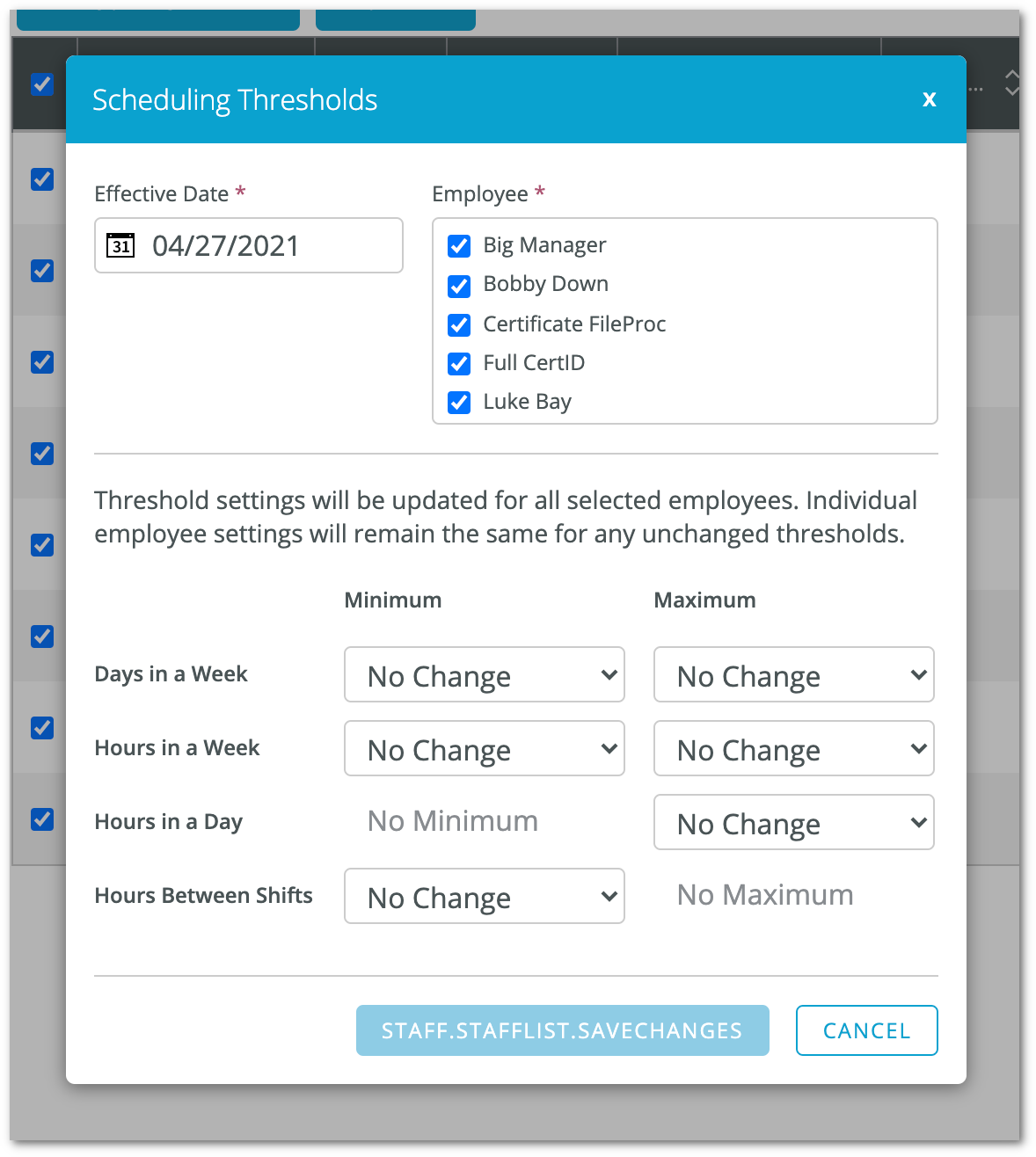 ASC Hierarchy for Health Survey Report

.
We have updated the group labels for the Health Survey to use the appropriate ASC Hierarchy group labels.