Overview
This article shows how it is possible to regain access to Fourth's Inventory product, in the event a user has forgotten their username, password – or both. If you log in through the Fourth app via single-sign-on (SSO) to access Inventory, please refer to Engage - Mobile - Username and Password Reset (SSO).

PIease note: Fourth Support cannot change the email address or other details associated with a user in Inventory. Users should contact their manager/admins with such requests.
End User - Password Reset
On the

login screen, select I have forgotten my password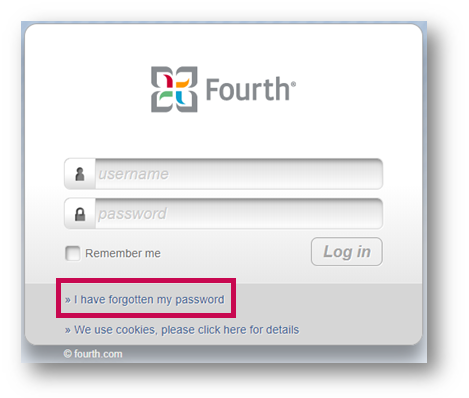 Fig.1 - Forgotten password button
Enter the relevant username (which is often the user's email address) and select Submit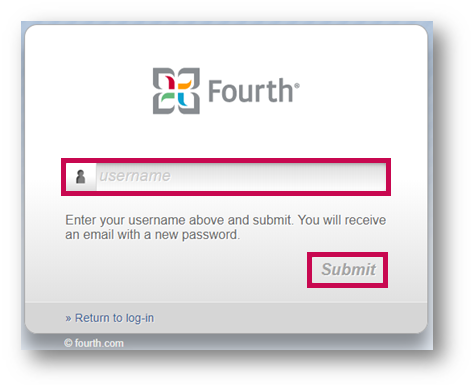 Fig.2 - Entering Username
An email will then be sent to the user's associated email address which contains password reset instructions.
Internal Administrator - User Unable to Reset Password
If a user is unsure of their username or an email has not been received, an internal administrator for Inventory should be contacted
There could be various reasons as to why a user is unable to reset their password. The incorrect username may be being entered, or the user's profile is currently not active.
Internal Administrators can follow these steps:
From the taskbar, select Setup > Users and Search for the relevant user profile

Check and confirm the correct username, and share it directly with the user in question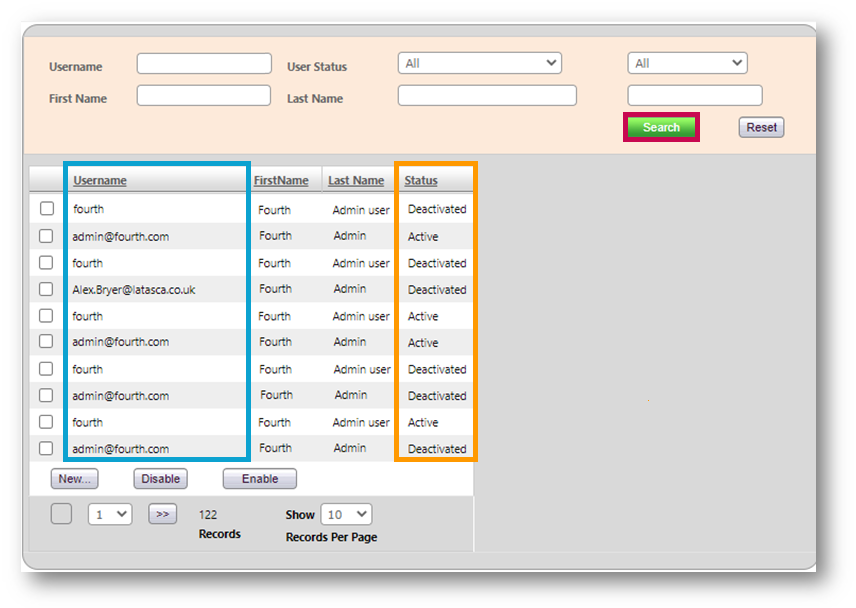 Fig.3 - List of user profiles and usernames
If the user's account is set as 'Deactivated', select it from the list and then on the next screen use the Activate button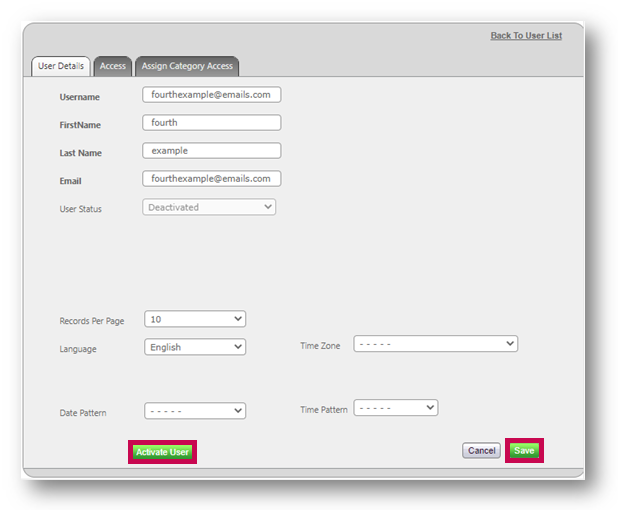 Fig.4 - Activating a user
If the user is set as 'Active' and the username is correct, the final thing to check is the email address. If incorrect, the password reset emails will not be getting through

The Reset Password button will trigger a new password reset email if required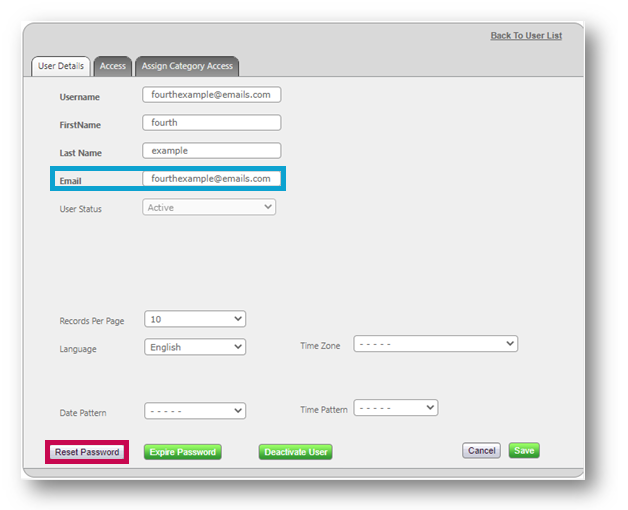 Fig.5 - Checking a user's email address
If you are having a technical issue and need assistance, please contact us through the blue "Help" button in the corner or refer to our Support Contact Information article.