Entering a Site Transfer
Log in to the system and move to the Stock Management tab
Open all options from the drop-down menu, navigate to the Transfers section and select Site Transfers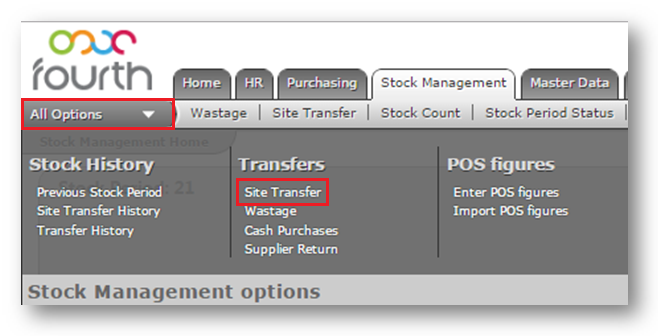 Fig.1 – Accessing the Stock Management tab, choosing the Transfers section
Once in Site Transfers, complete the top three sections of information using the drop-down menu and calendar icon.
Fig.2 – Completing the Site Transfer information
Once the information is completed, select Next to move to a refreshed screen
On the refreshed screen select the magnifying glass icon in the top-right corner

Fig.3 – Selecting the search option

On the new screen, the product to be transferred can be searched for.
Fill in the Name field and select Search


Fig.4 – Searching for products

The relevant products will be listed beneath the search box.
Input a quantity of goods to be transferred

Save and repeat the process if more than one product is to be transferred

Fig.5 – Adding quantities and saving
Once all goods and quantities have been added, close the window

On the refreshed screen move to Next


Fig.6 – Moving to Next to complete the transaction

The refreshed screen will show details of the products and quantities to be transferred.
Comments can be added in the comments field box

To send goods to the other site select the Send option

Fig.7 – Selecting the Send option

The transfer will show on the Stock Management screen as a Pending transaction.
The stock will show as part of the sending site's stock until it has been approved. It is necessary for the site receiving the stock to approve the transaction to update both sites stock holding.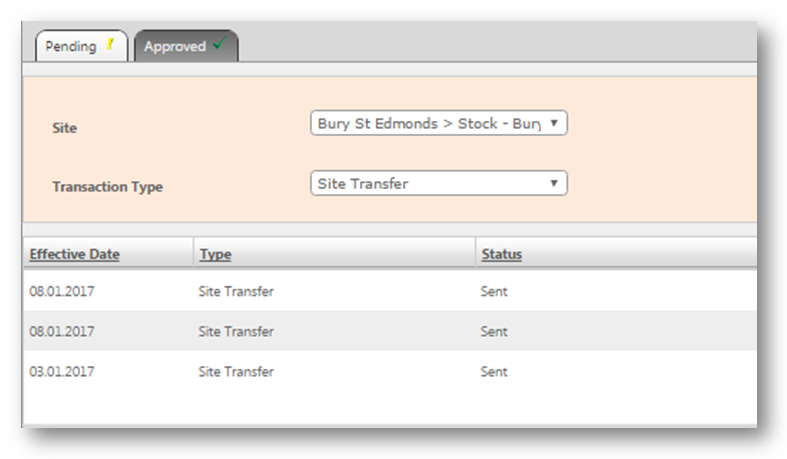 Fig.8 – Site transfers showing on the Stock Management screen

This process needs to be completed by the end of the stock period before stock is counted and the period closed and approved. Failure to do so will result in incorrect counts and stock results.

Related Articles

A more detailed guide on creating site transfers with alternative options please visit Inventory | Restaurants - Creating a Site Transfer