Overview

This article describes the process of creating a new user in Inventory with Single Sign On via secure.fourth.com or the Fourth app.

Creating a new Inventory User with Single Sign On

In the Inventory solution, go to the Setup tab
Select Users
Select New and populate the required details
Set the Records Per Page to the required quantity – this allows the volume of viewable lines per stock sheet when counting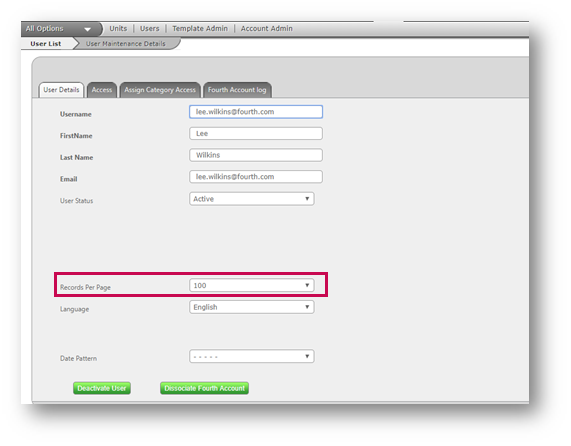 Fig.1 – New User Details
Enter the required Email address
Please Note: The email address entered will be the username for the user's Single Sign On account.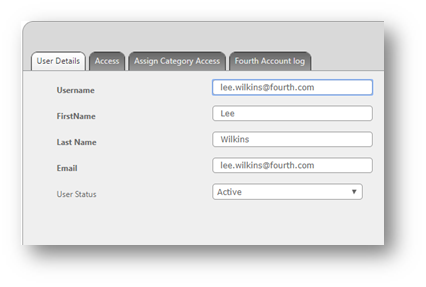 Fig.2 – User Details
Select Save to move to the Access tab


Fig.3 – Access Tab
Add the relevant profiles by selecting the Add Profile button at the bottom of the screen
Assign across the required profiles from Available Profiles to Assigned Profiles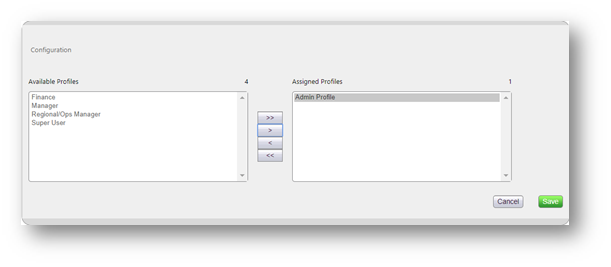 Fig.4 – Assigning Access
Select the Default Access drop-down and add the relevant access

None – No access to any sites
All – Full access
Bespoke – Specific site access

Save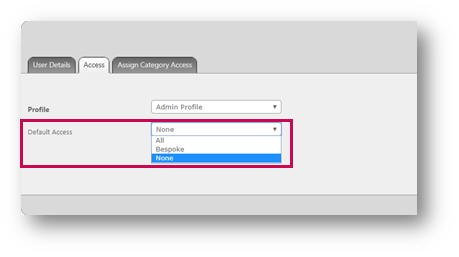 Fig.5 – Default Access
Select the Assign Category Access tab
Select each Profile and Save
Please Note: Do not tick the boxes unless specifically requested. By not ticking the boxes, the user is automatically updated when any changes are made.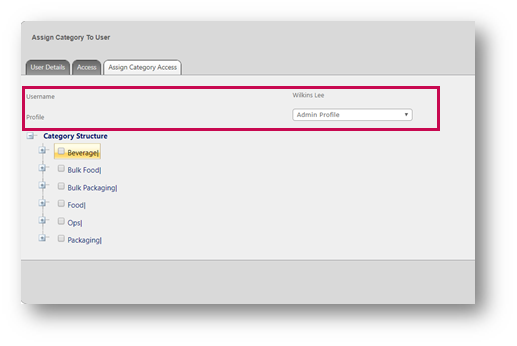 Fig.6 – Profile Selection
Go back to the User Details tab
Select Activate User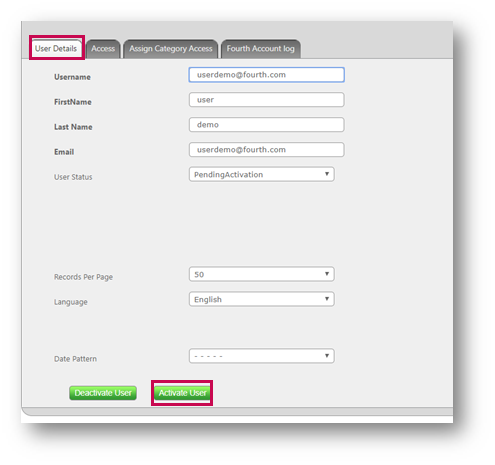 Fig.7 – Activate User
A pop-up will display to ask if the user should be linked to an existing account.
Select OK to link an existing account, the system will search for a matching email address to allow to link the new Inventory user to an existing Single Sign On account
Select Cancel to create a new Single Sign On account using the email address set up in Inventory as the username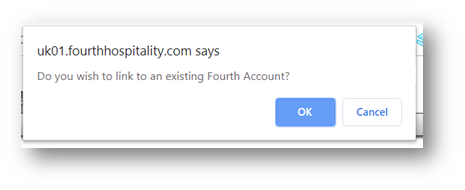 Fig.8 – Pop-Up Display
Return to the 'User' screen
The green tick indicates that a new Fourth account has been provisioned and associated, enabling a Single Sign On.


Fig.9 – User Details
The user will then receive an email from Fourth detailing the username and a link in order to enable the account. Always check the Spam and Junk folders if this email has not been received to a main inbox.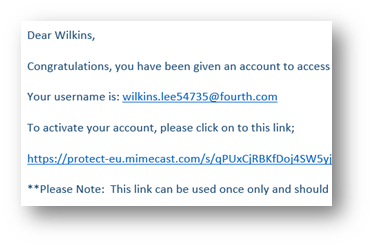 Fig.10 – Confirmation Email
It is recommended after this process has been completed to log in to secure.fourth.com or the Fourth App, which allows users to gain access via Single Sign On, as opposed to using multiple URLs with multiple logins.

The relevant apps should now be able to be viewed within the Fourth App (depending on access levels) using the Single Sign On functionality.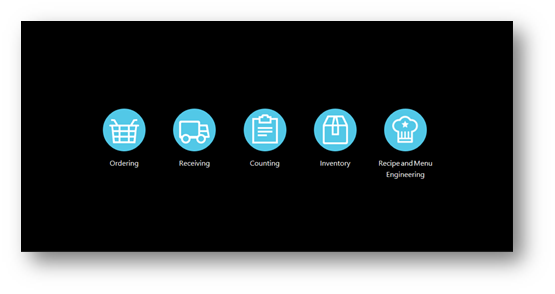 Fig.11 – Apps within the Fourth App

Recipe & Menu Engineering (RME)

If the user requires access to Inventory and Recipe & Menu Engineering, then the user must first be created in Inventory, and then in Recipe & Menu Engineering.

Some configuration may be need to be completed by Fourth for this process, if this is required, please get in touch with the relevant Fourth contact for advice.

Also See