Overview

This article outlines the Best Practice method for editing .CSV and .XML Exported Supplier catalogues.


Opening CSV Files

Saving a file as .TXT preserves any leading zeros in the Product Codes, but the catalogue is required to be saved in .CSV format for editing and re-importing. This only applies to CSV files, as exporting to the XML format eliminates the need for this workaround.
 
Open Excel, select the Data tab and select From Text 
Select the required .CSV text file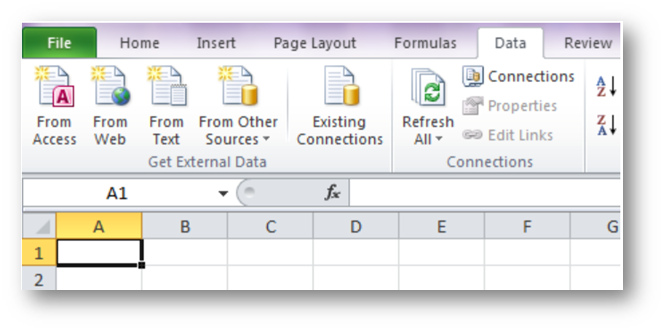 Fig.1 - Data Tab with Import From Text Option

The message seen in Fig.2 will display.
 
Select the Delimited Data Type
Select Next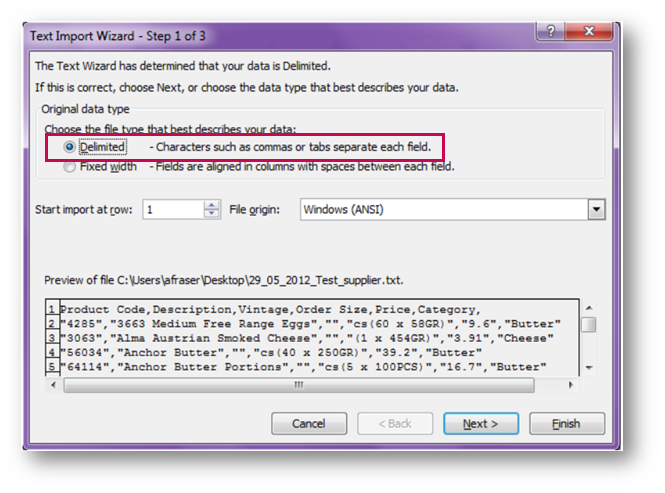 Fig.2 - Text Import Wizard Step 1 of 3
Select Comma (or Semicolon depending on what was selected in when exporting the catalogue) Delimiters for the file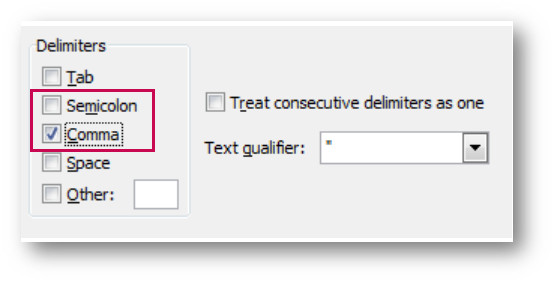 Fig.3 - Text Import Wizard Step 2 of 3
Select Text in the Column data format box 
Select Finish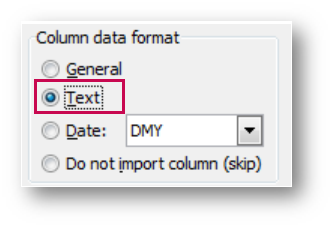 Fig.4- Text Import Wizard Step 3 of 3
 
Opening XML Files
 
Open Excel > File Menu > Open > Select 'XML files (*.xml)' type as shown in Fig.5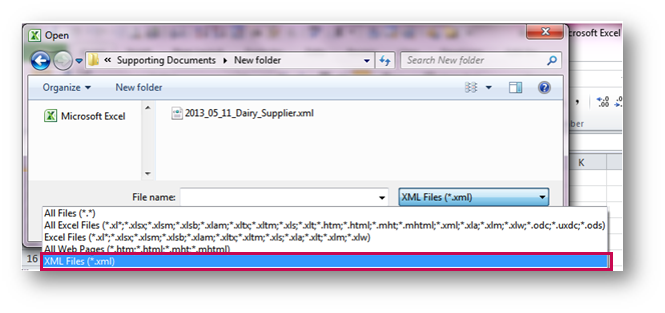 Fig.5 - Excel Open File Dialogue Box


Editing an Opened Catalogue

The resulting Export File is displayed as in Fig.6 and the price column can be edited accordingly.

It is important that the structure and formatting of an Export File is not adjusted in any way, with the exception of price changes. Any other changes to the file will prevent the information being imported back into the system.
 


Fig.6 - Opened Catalogue File Ready For Editing

Summary of Key Points:
​​​​​​​
All Product Codes are mandatory – The system uses the Supplier Product code to give the unique identifier per Supplier, and prices cannot be updated using this functionality without the relevant Product Code
The File format must not change – The file to be uploaded must remain in the same format as when it was exported. The data must appear in the designated columns, best practice is to 'lock' the other cells and leave the price column open to editing to prevent any changes to the formatting
No changes can be made to the product description field – Although the system uses the Product Code to identify each line, if any additional characters are added - such as punctuation or additional spaces - this will cause an error when the file is uploaded
All lines must have a numerical character in the price field – If any Price fields are left blank, the system will reject the catalogue as all products must have a cost price associated
When the catalogue has been fully updated, the file must be saved as a CSV or XML - depending on the format that was exported - to ensure that the file can be imported back into the system
To do so, go to File Menu > Save As > Select the correct file type

Also See