Although the system defaults to using the highest cost price model for the theoretical GP in recipes within the master data section of the system, it's the allocated suppliers at site that define the theoretical cost at site level.
For this reason, there will be times when the allocated or preferred supplier at site may need to be changed.




Fig 1 - Product Where Used Tab
To change the preferred allocated supplier at site follow the path: Master Product List > Search for the product > click 'the Where Used' tab > click the 'Change Supplier' link.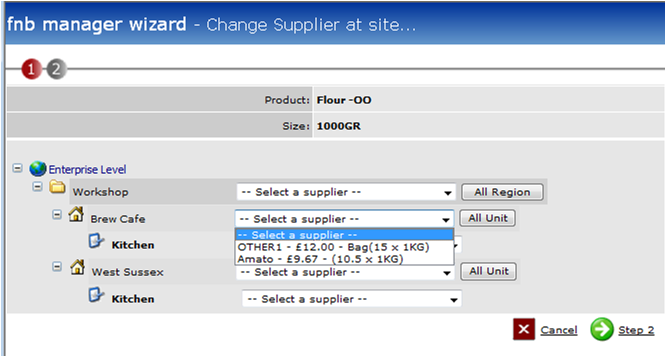 Fig 2 - Allocating a Preferred Supplier Per Site
Expand the region and the unit to get to site level.
The supplier that the site should preferably purchase from and/or use to work out the theoretical GP will be picked here.
From the drop-down choose the supplier.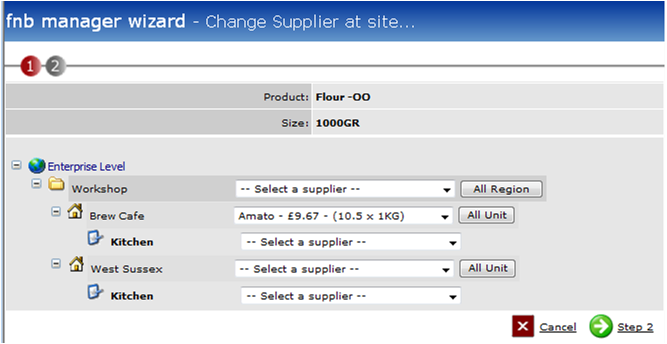 Fig 3 - Selected Supplier Per Site
To save the changes for the allocated supplier click green 'Step 2' button.


Fig 4 - Update Confirmation
Change the supplier at site again by following the link, or click Exit & Close to complete the action.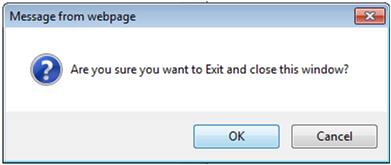 Fig 5 - Exit & Close Confirmation
Click Cancel or OK to close the window.


Fig 6 - Changes on The Where Used Tab
Fig 6 highlights which supplier is the allocated supplier at which sites.
Also See