Overview
Transfer Reasons are used when recording discrepancies in delivery quantities, wastage transactions, supplier returns, and the transfer of stock to other accounts. They allow the user to select a reason from a pre-set list of applicable reasons, ensuring consistency across all sites.
Creating Transfer Reasons
To display the list of pre-set Transfer Reasons, select the Setup tab > All Options > Transfer Reason
To create a new Transfer Reason, select Create new Transfer Reason (see Fig.1)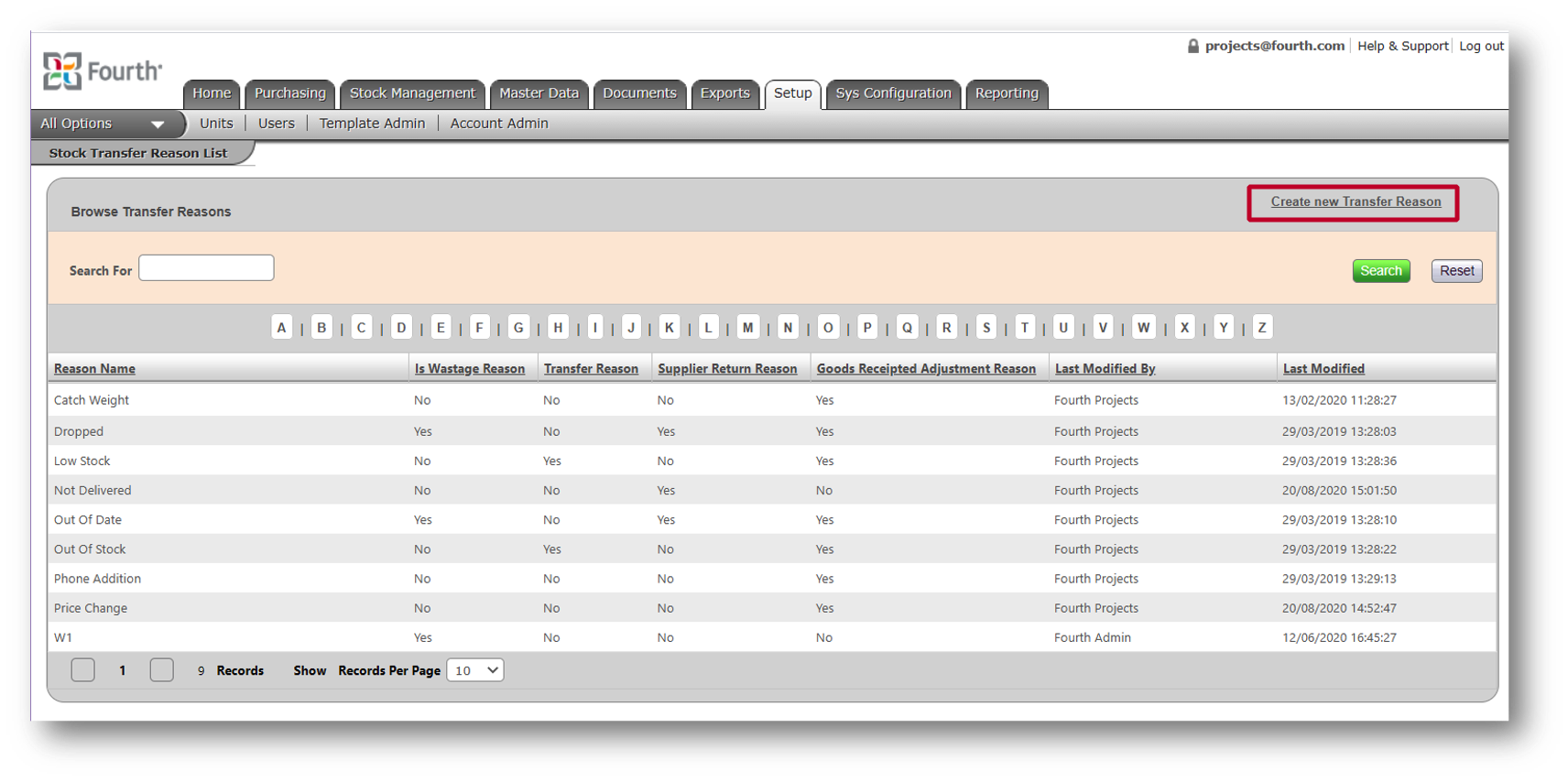 Fig.1 – Browse Transfer Reasons Screen
The Transfer Reason can then be entered and a choice of where the reason will show in the system can be made.
Please note: The same Transfer Reason can be set for use in multiple areas. Transfer Reasons can be set for the below areas:
Wastage Reason – Will be available to select when recording a wastage transaction
Transfer Reason – Will be available to select when recording an account transfer
Supplier Return Reason – Will be available to select when recording a supplier return
Goods Receipted Adjustment Reason – Will be available to select when amending the quantity of a product in a pending Goods Received Note (GRN)
Select Save and the Transfer Reason will then be available to be selected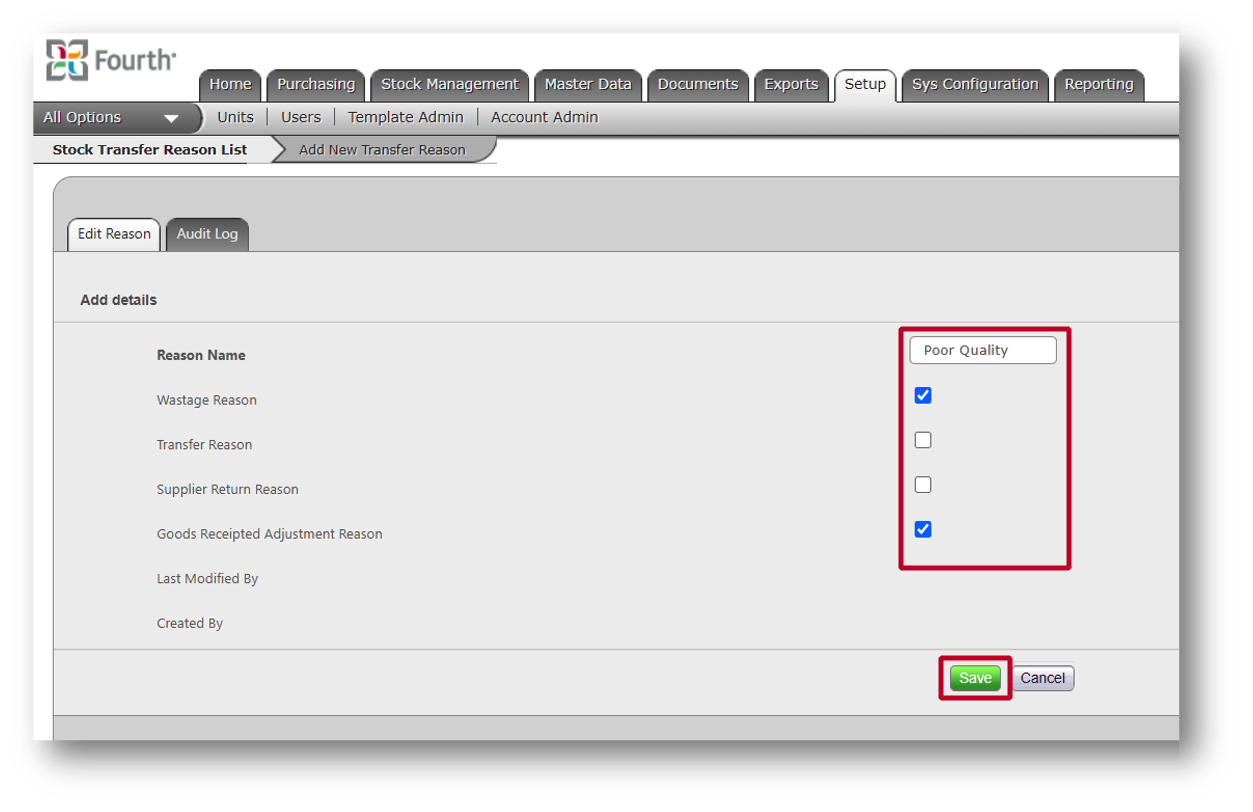 Fig.2 – Add New Transfer Reason