Overview
Fourth Analytics is a cloud-based analytics tool that is directly linked to Fourth's core solutions. It is possible to create individual users in the system but if a large number need to be created at once, this can be done by providing Fourth with a template file which is then uploaded on the customer's behalf. This article will explain how to populate the user template for adding multiple users to Fourth Analytics.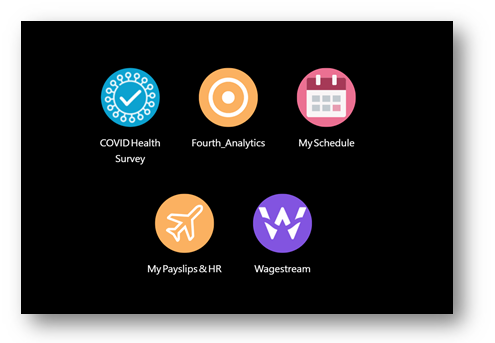 Fig.1 - Accessing Fourth Analytics from a mobile device using the Fourth app
Process
Scroll to the bottom of this article and download the

User List Template

Complete the template, as per the field descriptions below
First Name and Last Name – The user's first and last name
SSO (Y/N) – Determines if the user's account will be linked via Single Sign-On (SSO - recommended by Fourth). If Y, the Fourth Analytics icon will be available for the user when selecting All Applications within the Fourth Platform. By selecting N the user will have access to Fourth Analytics via a URL and can be sent the following article for guidance - Accessing Fourth's Solutions - Fourth Analytics

Fourth Account Email Address - This email address must match that in the existing user's record. If the user is not to have access to the Fourth Analytics platform, use the next column (so that they can receive scheduled dashboard and report emails)
Analytics Scheduled Reports Email Address - This is where any personal or global scheduled reports will be sent. The Fourth Account email address is likely to be a personal one, which can be risky if large volumes of customer data is included in the schedule. Fourth recommends using a work email address for this
Location/Site/Area/Region permissions - Locations that the user can view within the scheduled reports/dashboards e.g., region, hotel, restaurant - If ALL Sites is selected this will also include Head Office
Groups - Columns H through to R are used to indicate which dashboards, tabs, or reports are to be assigned to the user. Please note:

Dashboards will only be available for data integrations included in your Fourth Analytics Solution.

For more information on data integrations, please speak to your Fourth contact.
Sales and Labour and Time & Attendance

Productivity

HR

Payroll - Note: Payroll dashboard contains employee pay details for all employees in WFM.
Data cannot be restricted by employee or location.


P2P

POS

ATS

Third Party

Operations Dashboard

Customer Admin -

view financial calendar and location hierarchy

WFM Foundation -

Foundation customers only

Notes

-

Indicate if the user should be updated or removed, e.g. add P2P dashboard to an existing user, or remove this user from Analytics
Fig.2 - Example user list template
Once the template is complete, submit a request on the Fourth Customer Community to have it uploaded

Please detail the name of the Analytics Project (e.g. Analytics – Business Name

) and attach the completed template file. The requestor must be an approved contact within the business - this will have been confirmed during the project
Should the approved contact change within a business, please liaise with your Fourth Contact to have this kept up-to-date and avoid any delays.
With the Admin App, you can have the ability to manage your own users. Learn more about the Admin App here.
Download Link for User List Template