This is an action that may need to be taken upon the promotion or demotion of an employee. Once the designated employee has been located within Fourth HR/ Payroll, the user must ensure the "Work" tab (highlighted below) has been selected.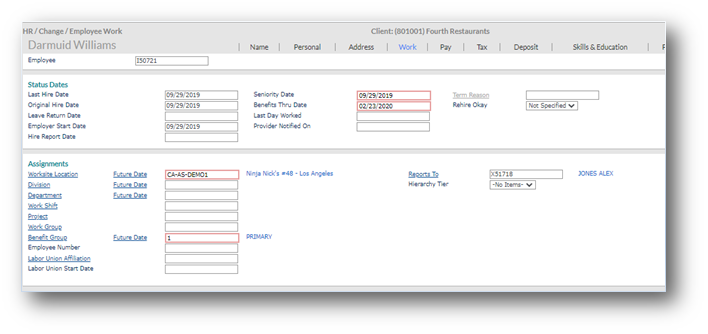 The user must now select the "Reports To" link, highlighted above
Once the "Reports To" window appears, the user can scroll through the list or enter a First and/or Last Name and click on "Refine" to narrow the shown results.

Once the desired New Manager is selected, the user will click save on the Employee profile, shown below.