All employee site transfers must be completed within the HR/ Payroll application. Note: the below guide is for changing an employee's primary worksite location; all additional Multiple Employments at other locations must be actioned through the HotSchedules application.
Once the designated employee has been located within HR/ Payroll, the user must ensure the "Work" tab (highlighted below) has been selected.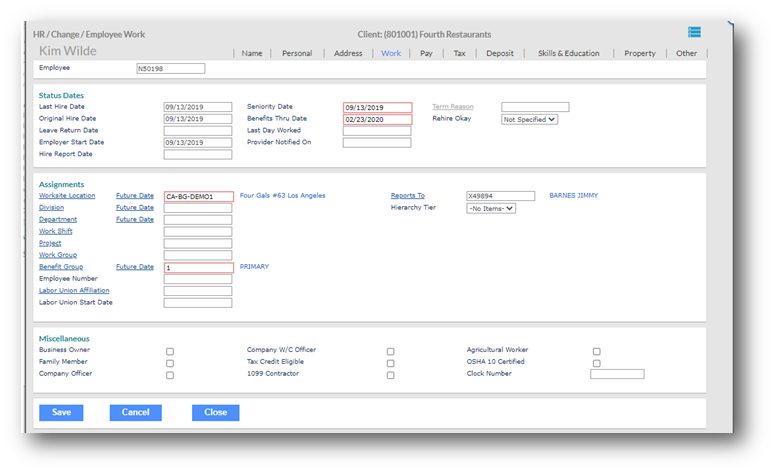 Highlighted above, select the link for "Worksite Location" under the "Assignments" to pull up a list of all available worksite locations, shown below, the designated employee can be transferred to. Simply click on the desired location to initiate the transfer.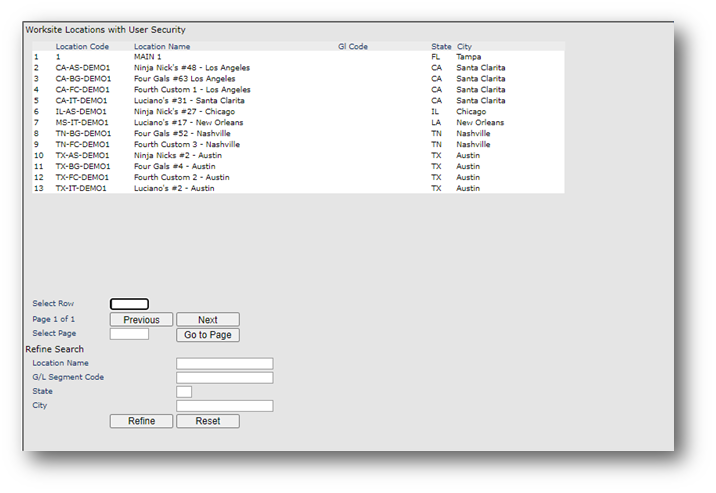 If any of the below information changes for the employee, those fields will need to be updated on the same "Work" tab:
Manager- "Reports To"

Division

Department

Workgroup
For example, if a department needs changing, the below window will appear when the "Department" hyperlink is selected. Only available options will appear to be selected from.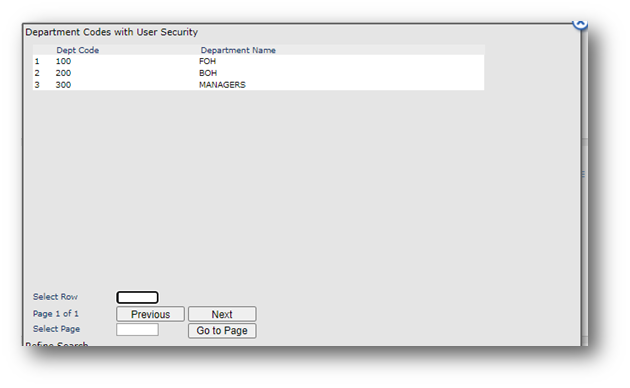 After all changes are made for the transfer, select the blue "Save" button on the Employee Details Record, highlighted below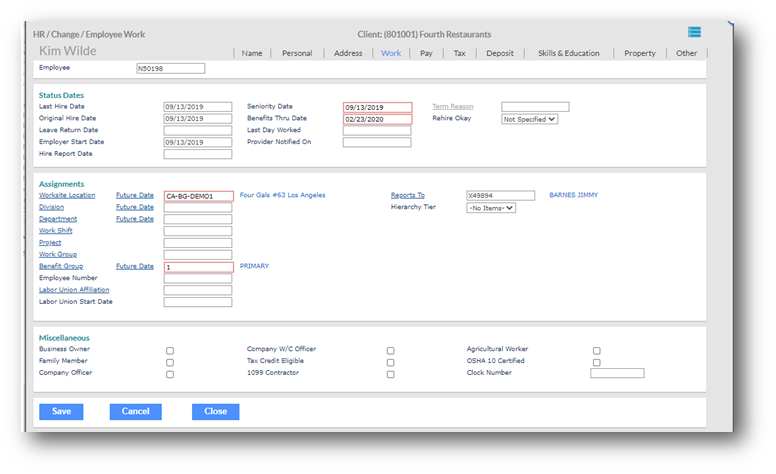 Note: If this is a change in management for a restaurant, the hourly employees need their "Reports To" updated as well.
This can be accomplished two different ways-
Navigating to the Employee Details Record and updating the "Reports To" on the Employee Record.

Send an excel spreadsheet support@fourth.com with the new details, it should include:

Column A- "000116"

Column B- A list of the employee Fourth IDs

Column C- "<REPORTSTO>"

Column D- New Manager Fourth ID