Overview
Fourth allows employees to be transferred to other locations within your organization. All employee site transfers must be completed within the HR/ Payroll application.
Please note: The following guide is for changing an employee's primary worksite location; all additional locations must be actioned through the HotSchedules application.
Transferring an Employee to a Different Worksite Location
Once the designated employee has been located within HR/Payroll, select the Work tab
From the Assignments panel, select Worksite Location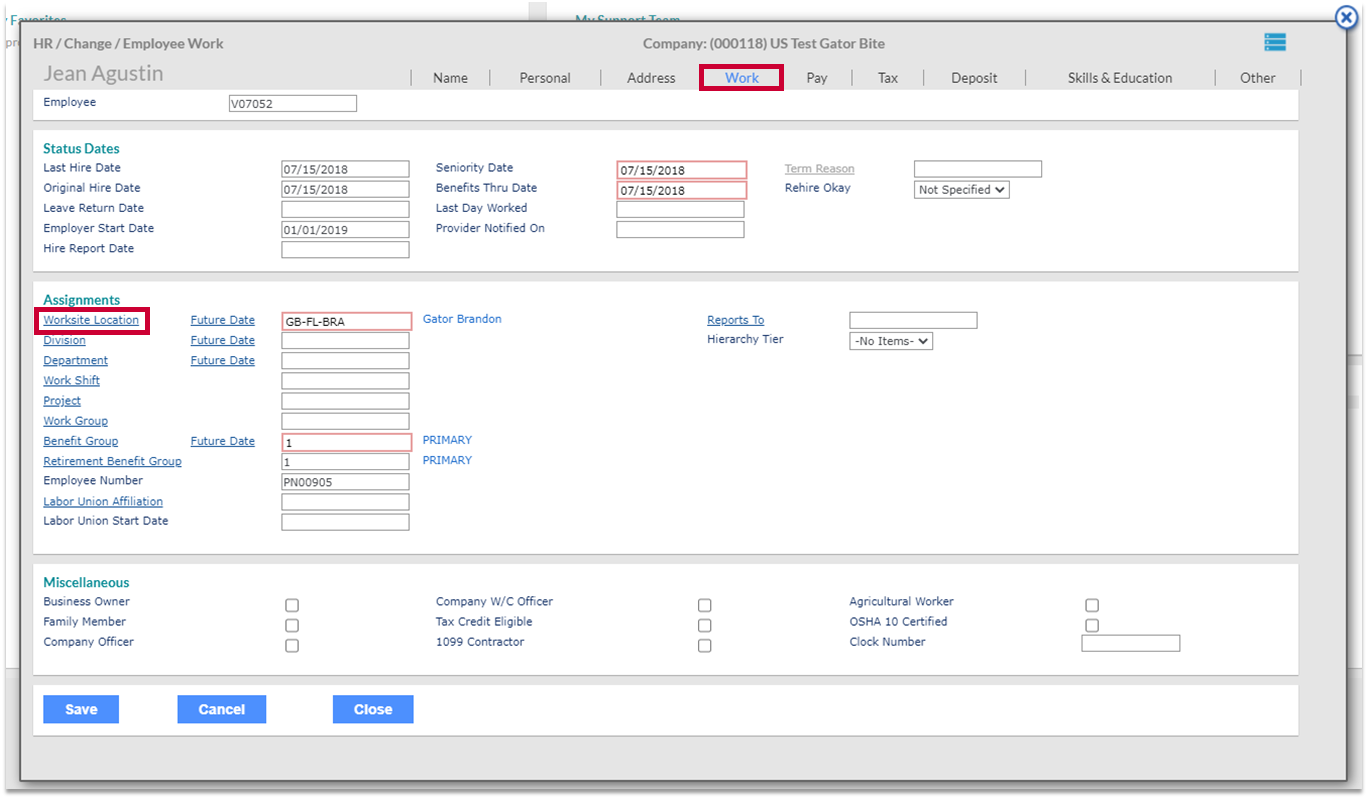 Fig.1 - Assignments [select image to enlarge]
A pop-up window will display a list of all available worksite locations, select the desired location to initiate the transfer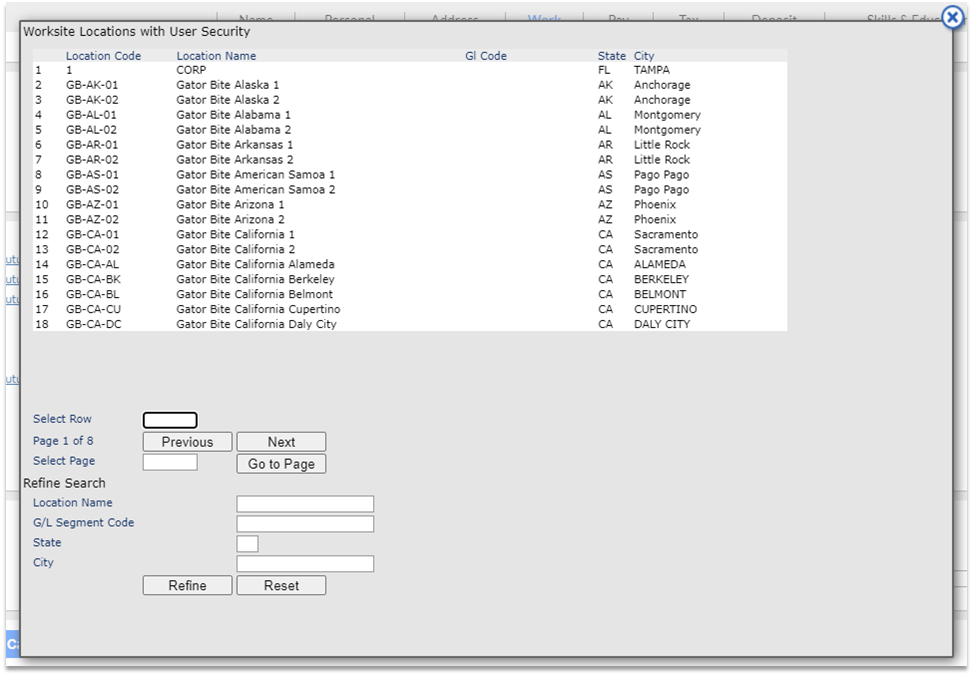 Fig.2 - Select Worksite location [select image to enlarge]
If any of the below information changes for the employee, those fields will need to be updated on the same Work tab (Fig.1):
Reports To

Division

Department

Workgroup
For example: If a department needs to be changed, a pop-up window will display when the Department hyperlink is selected. Only available options will appear to be selected.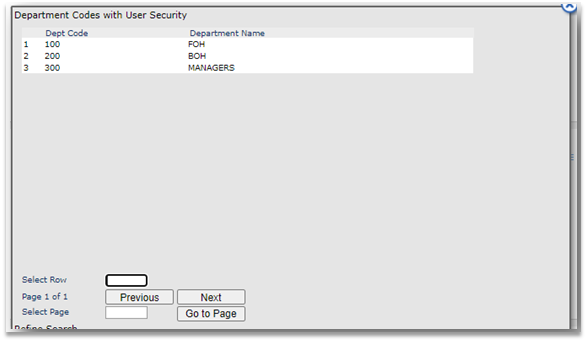 Fig.3 - Changing the Department
After all changes are made for the transfer, select Save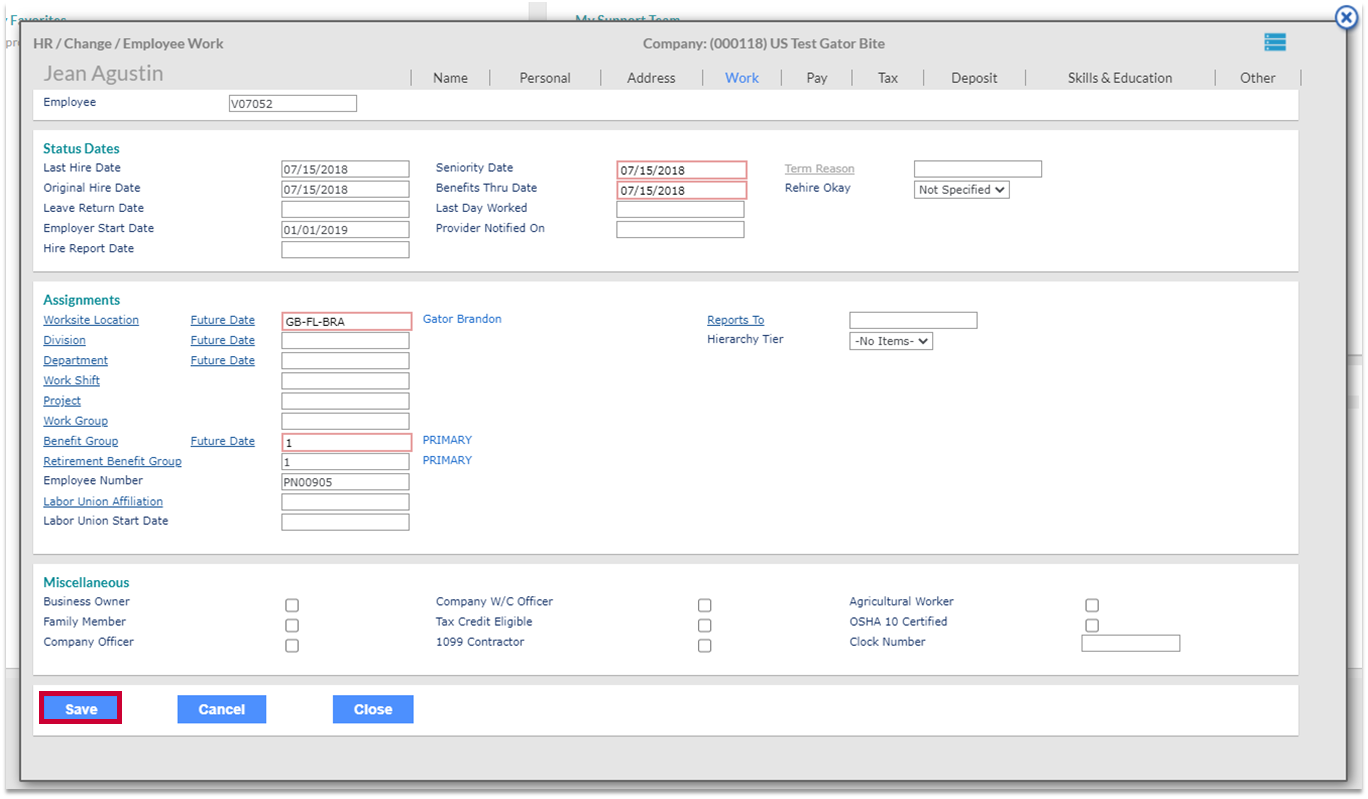 Fig.4 - Save [select image to enlarge]
Please note: If this is a change in management for a restaurant, the hourly employees need their Reports To section updated as well.
To accomplish this:
Navigating to the Employee Details Record and updating the Reports To section on the Employee Record