Once a direct report of the user has requested PTO, the user will receive an email alerting them of the request. There are two ways to action these requests, the first is shown below through the HR/ Payroll application.
Once inside of the HR/ Payroll application, the user will see red notification alerts in the upper right hand corner of their screen, highlighted below. To view PTO requests, the user must select the "check mark" notification.
Once selected, the user will now be able to see all pending requests, shown and highlighted below.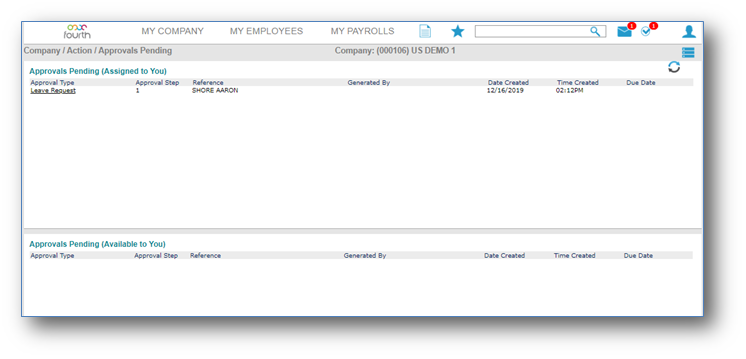 In order to action the request shown above, the user must click on the hyperlink-style "Leave Request" option. Once that option is selected, the below screen will appear in order to further review the request.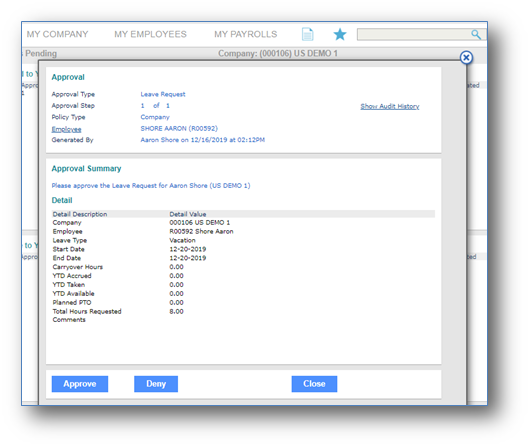 Upon reviewing further detail of the request, the user can now action via the blue "Approve" or "Deny" buttons shown above. If "Deny" is selected, the user will be prompted for a reason/ comment. While not mandatory, this comment will be shared with the requestor.