PTO requests are initiated via each individual's Employee Self Service Application, shown below.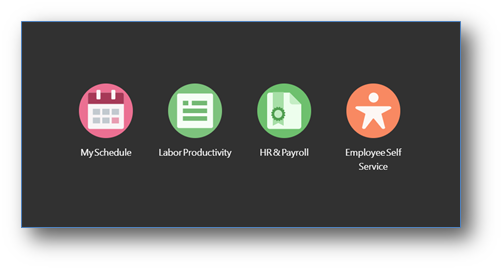 Once inside of the Employee Self Service application, the user will select the "Paid Time Off" tab on the menu to the far left of the dashboard, shown below.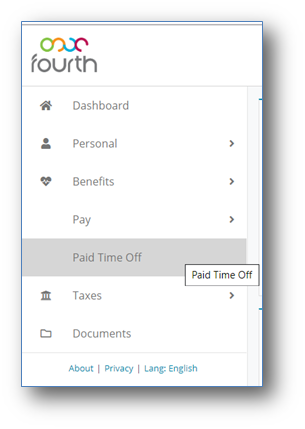 After selecting the "Paid Time Off" tab, the below screen will appear. Here, the user will be able to see a summary of the following PTO categories; Available, Planned, Taken, Total Accrued, Carry Over. This is also the screen where "Request Time Off" can be selected in order to submit a PTO request.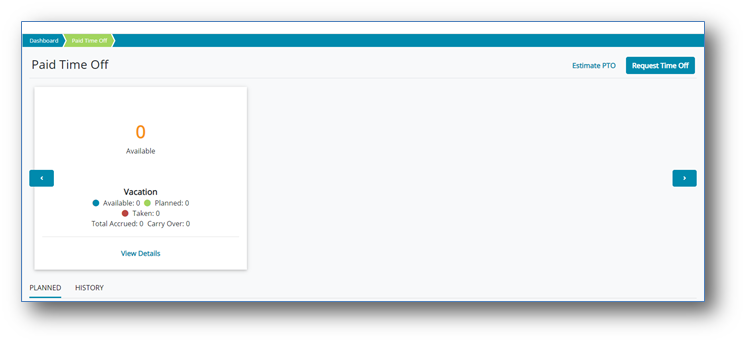 In order to submit a PTO request, the user must begin by selecting the "PTO Type Required" from the below drop down menu (i.e. vacation, personal time). The options will vary based on company policy.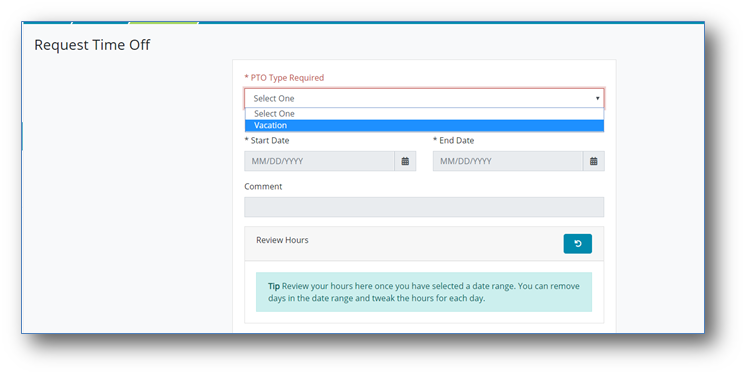 Once the PTO Type has been selected, the following information must be filled out-
Start and End Date of PTO

Comment (an explanation of the request)

Hours (how many total hours, per requested day, to be taken off)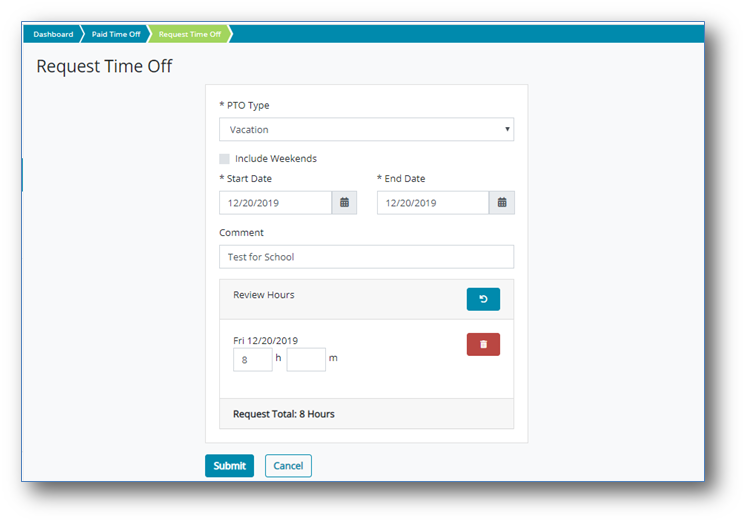 Once all of the required information is filled out, the user may now select the "Submit" button, highlighted above. This will submit the request and alert the user's line manager to review.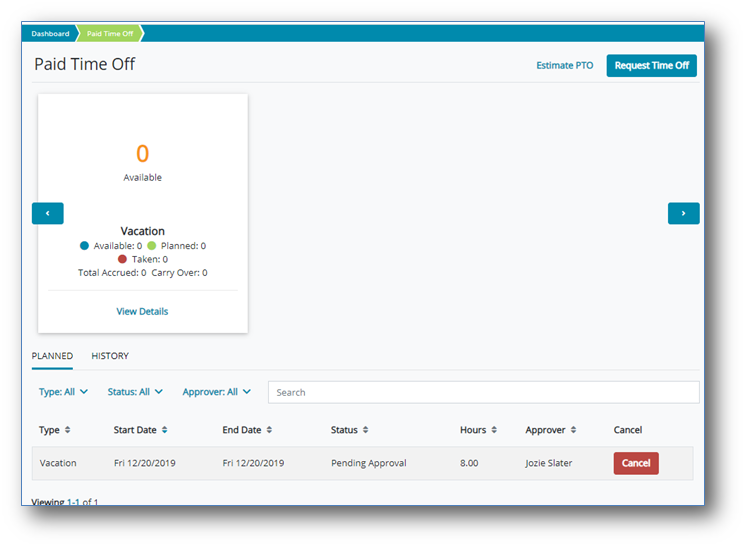 Once submitted, the user will now be able to see and review the status of their request from the previously accessed "Paid Time Off" screen. Here, they will be able to easily view the details of their request in addition to cancel the request if need be.
Finally, the user will receive a notification once the designated approver has actioned their request.