Once the desired employee has been located and selected within Fourth HR/ Payroll, select the action bars (highlighted below) in the upper right-hand corner of the employee file.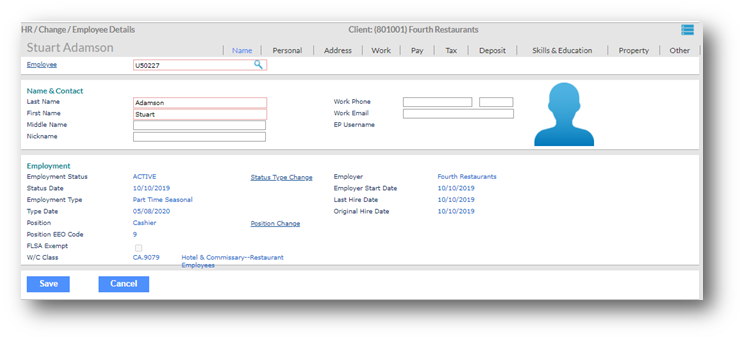 From the newly shown drop down menu, select "Scheduled Deductions," shown below.

Highlighted above, click on the blue underlined "Deduction Code" to open the available list of deductions and select the appropriate one (shown below).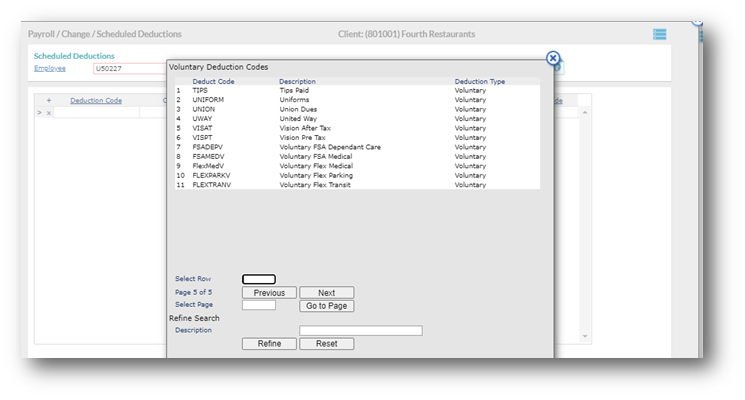 Once a deduction has been selected, the addition sections described below must be filled out-
Status

Active (will occur every payroll on every check)

One time (will only happen once. Once taken, the status will automatically change to Inactive)

Inactive (Select if you are stopping an existing deduction)

Amount

The amount that needs to be deducted from the paycheck

Start and Stop Dates

Use if there is an end date to the deduction

If the deduction does not have an end date, it will be left blank
Once all required fields are completed, select the blue "Save" button highlighted below in the lower left hand side of the screen.