Overview
This article describes the process of regaining access to Fourth Analytics if a user has forgotten their username, password, or both.
If your Company uses Single Sign-On (SSO) to access Fourth Analytics, please refer to the Engage - Mobile - Username and Password Reset (SSO) article.
If the user's Analytics account is not accessed via SSO, the password can be reset via the login page. Please see below.
First Login and Resetting a Fourth Analytics Password
When first logging into Fourth Analytics via the Standalone URL...
If in the UK, please use:
If in the United States, please use:
To reset a password on the Fourth Analytics page, select Forgot password?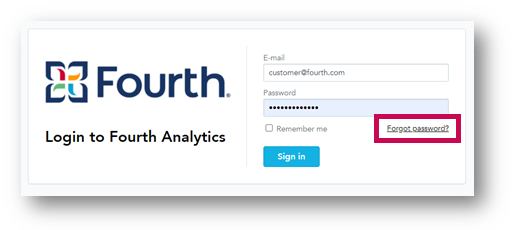 Fig.1 - Forgot Password? Link
A prompt will display to enter the email address registered with Fourth Analytics.
Enter the email address registered with Fourth Analytics and select Reset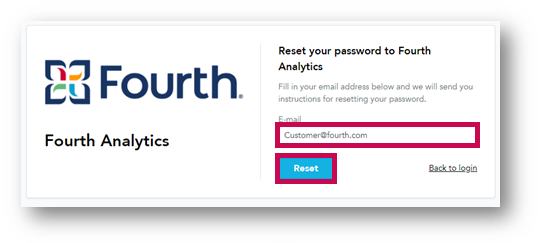 Fig.2 - Reset Password Page
A password reset email will then be sent to that email address.
Use the password reset link in the email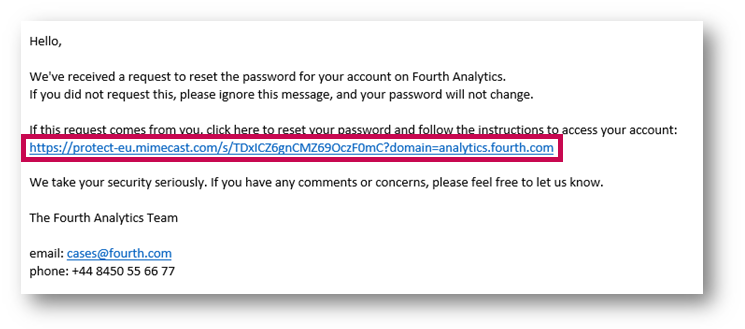 Fig.3 - Password reset email
Then, follow the instructions to enter a new password and select Set password
After this, the new password can be used to log in as normal.
Changing an Existing Password
When logged in to Fourth Analytics, select the profile icon in the top-right corner
Select Account from the drop-down and go to Change Password.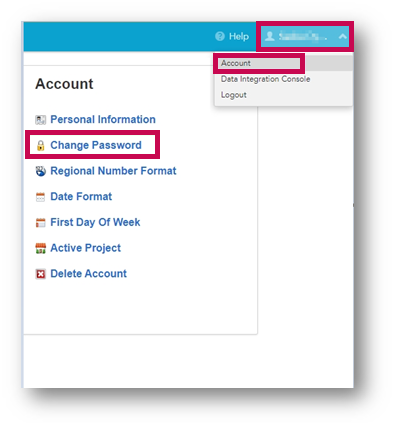 Fig.4 - Profile icon > Account > Change Password
Follow the instructions and Save the new password
Updating the User List
If a large number of users needs to be created at once, a template file can be sent to Fourth, which is then uploaded on the customer's behalf. This article explains how to populate the user template for adding multiple users to Fourth Analytics: Fourth Analytics - Updating the User List
Analytics Admin
The Analytics Admin app provides a simple tool to help customers manage their users for the Fourth Analytics platform.
For more information on how to manage users within Analytics Admin please navigate here: Fourth Analytics - Analytics Admin
If you are having a support issue and need assistance, please contact us through the blue "Help" button in the corner or refer to our Support Contact Information article.