Released 8.27.2020
It may not technically be shark week anymore but I love a good shark fact so I won't let that stop me! Did you know that the world's biggest sharks - the Basking shark and the Whale shark, are also among the least dangerous? Just goes to show you can't judge a shark by its blubber!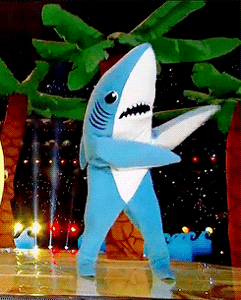 Enhancements
Wellness Survey - Non-Consent Date
On the Covid-19 Employee Self Assessment Manager widget on the Home page, the date an employee's indicated health survey Non-Consent is now visible.
Wellness Survey - Icons on Roster Report
On the Roster report within the Scheduler, employee's Wellness Survey Status will be displayed with the icon representing their status.
Wellness Survey - Improved Display for Historical Dates for Terminated Employees
This change updates how historical health survey results are reported for Inactive employees to reflect their status on the date the shift was scheduled.
Labor Dashboard - Open Punches
For those who use the Labor Dashboard and have an integration that supports open punches, this update provides the ability to view estimated Labor Hours and Costs, including open shifts, on the Labor Dashboard.
Estimated Hours and Estimates Costs will now be visible on an Estimated Labor Card. The line graph is updated to include Estimated Hour and Cost by increment.
Analytics - Custom Groups - View and Create Custom Reporting Groups
This is the first step in adding the User Interface for Custom Reporting Groups configuration. This update focuses on the group level, subsequent releases will implement configuration pages for Types and Store assignment.
Prism HR Specific Terminate Shared Employees Across the Enterprise
This feature will terminate employees at all locations when we receive a termination message from Prism HR. Previously an employee was terminated at their home store, but not at shared stores.