Released 5.14.2020
Are you like me and have recently discovered how good Brussels sprouts are? I despised them when I was younger and thought that I had just grown into a mature, veggie loving grown up. It turns out that is not even close to true - Brussels sprouts literally taste better than they did 20 years ago. Scientists identified exactly what made these veggies so bitter and off-putting to humans and after years of plant breeding, the Brussels sprouts have a new place on restaurant menus, and in our hearts.
Enjoy that tasty fact along with the latest edition of Time & Attendance Release Notes!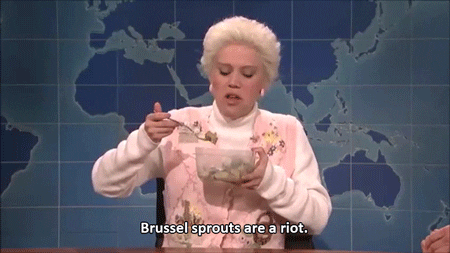 Enhancements
Re-Organize Labor Card Options
The Labor Card report options have been split between "Labor Card Details" and "Roster Details" to make it clear what section of the report is being configured. Previously, everything was bundled under "Labor Card Details".
WebClock: Schedule Enforcement for Admins
WebClock Administrators will no longer be excluded from getting a Manager override if they are clocking in too early/late for their scheduled shift on the WebClock. If a user has the ability to perform Overrides, they will be allowed to override their own clock in/out.
Right to Rest: Improvements to Pay Logic
Right to Rest (RTR) violations have been improved to better identify shifts that are split due to unpaid meals or breaks and/or auto clock out/in functionality and award the correct Right To Rest penalty.
Any gaps between shifts that are less than 60 minutes will now be considered an unpaid break. This means that the timecards before and after the break will be considered the same shift.
This update also makes the Right To Rest logic capable of calculating Right To Rest pay for shifts that span business days and business weeks.