Released 9.12.19
Hans Moravec, the founder of Carnegie Mellon's Robotics Institute, predicts that robots will emerge as their own species by 2040. "They could replace us in every essential task and, in principle, operate our society increasingly well without us," I guess I still have 20 more years of taking out the trash, cooking and washing the dishes. While we wait for that, why not go over this amazing HotSchedules release notes.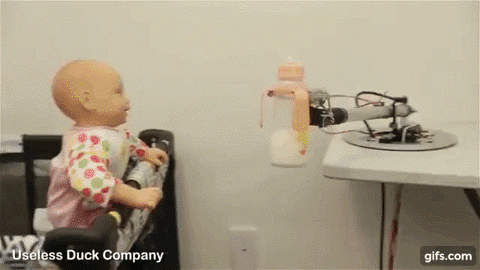 Enhancements
We improved the Revenue Centers section under Store Settings; you will now be able to activate/inactivate revenue centers in bulk.

Mobile
Calculations for both daily and weekly overtime calculation have been improved for the Mobile Roster. As well as, Meal and Breaks across multiple shifts throughout the day.
Android app users will see an improvement in the Filter Settings for the Mobile Roster. Settings will be preserved during the session.

Announcements
Currently, the HotSchedules corporate website and application are tightly coupled. To improve performance and speed on both, we will be updating the HotSchedules application web address to app.hotschedules.com on 9/30/2019
If you access HotSchedules on a computer restricted by a firewall, you will need to make sure your whitelisting rules are updated.
Check this URL: https://app.hotschedules.com/hs/login.jsp
If you can access the URL above, then you're all set! No change needs to be made.
If you cannot access the URL above, additional whitelisting steps should be made.
If you have any additional questions on whitelisting requirements, check this ARTICLE.
If you use or have bookmarked www.hotschedules.com to get to the corporate site and then select the "Login" icon to access your personal HotSchedules account, we will direct you to app.hotschedules.com/hs/login.jsp.
However, if you have www.hotschedules.com/hs/login.jsp bookmarked, you will need to update the link to reflect the new web address.