Released 12.17.2018
Did you know Bill Wilson, the co-founder of Alcoholics Anonymous, found his experiences with LSD so life-changing that he considered its use for a step of AA?  Suffice it to say, there was some backlash, so he ended up stepping down from the AA governing board.  I don't know about you, but I get high on Release Notes...And with that joke, I too should step down.
Announcements
TLS 1.0 & 1.1 Support Deprecation
As of January 7, 2019, HotSchedules will be discontinuing support for TLS 1.0 AND 1.1 and will only support 1.2.  These older versions of TLS are known to be vulnerable to attacks and support weak cryptography.  This means if your current web browser does not support 1.2, you will need to update it.  For more information on which browsers support the new version, click HERE.  Click HERE to read an article we put together to help you update your browser.
Enhancements
Paid Time Off in 1-Minute Intervals
Previously, you were only able to enter Paid Time Off in 15-minute intervals.  You now have the option to create Paid Time Off in 1-minute intervals so you can pay your employees more accurately.
More Schedule Template Stuff
In the 4.0.72.1 Release, we introduced a whole new way to create, apply, and forecast templates in the Scheduler.  It's a cool update, right?  Well, we realized that if you have a bunch of templates assigned to a schedule, your options for creating new templates could be pushed out of sight, and we didn't think that was very cool at all, so we fixed it!  Now, the options are at the top of the list of templates and it's oh-so-much better.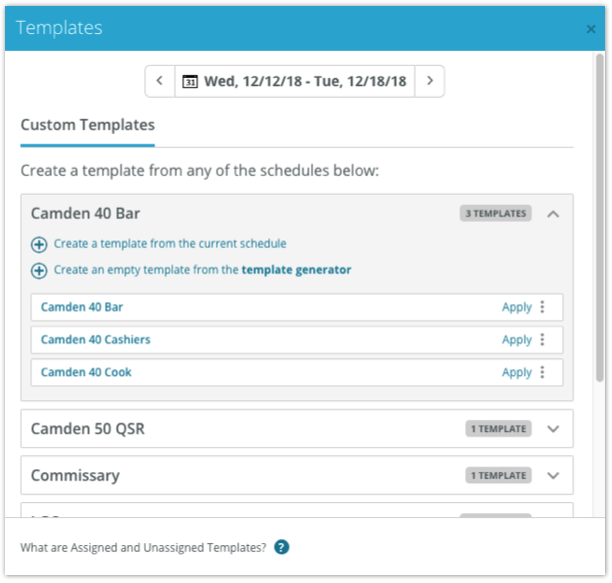 Mobile Menu Item Changes
The Reports and Calendar Events menu items have been renamed to Proforma and Events, respectively, for better parity with the web application.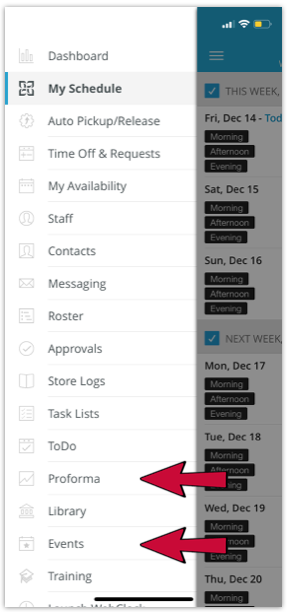 New Features
Searching the Scheduler
Finding a specific employee in your Scheduler has never been easier.  Simply click the new Search field and start typing a name to have the Scheduler focus on your result.