Released 6.7.18
Hey! Here we are again with another exciting release for our Time & Attendance users. We continue enhancing our reporting to help managers with visibility and compliance.
Enhancements
Tip Shortfall Report
During the review punches process, we now have a way to show you if any tipped employees had a tip shortfall during a pay period. This report will give managers better visibility for the payroll process.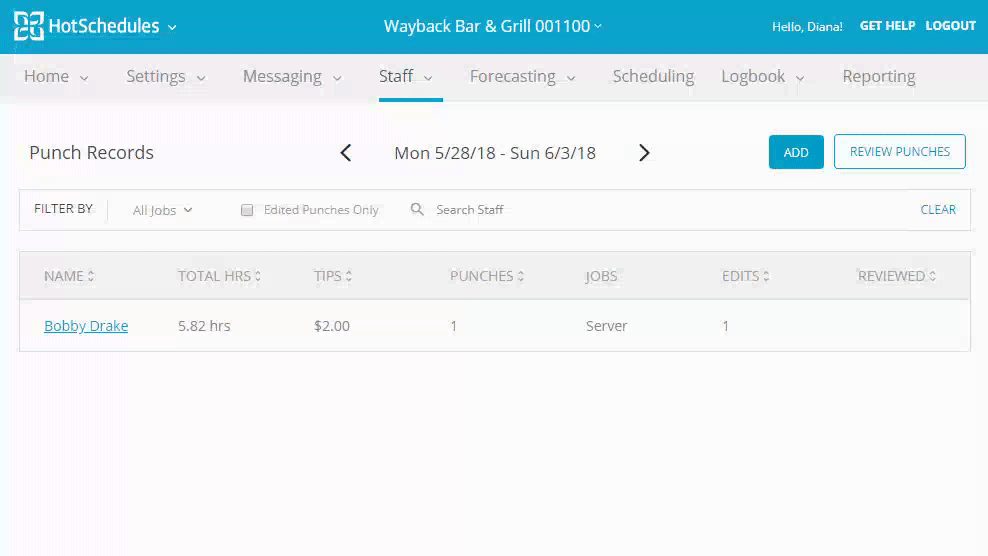 Timecard Export
We also updated the Timecard Export to show all available fields at all times; adding Tips, Sales, Custom Fields, and PTO Codes to the file. This update will create the same file, even if data is not present in those fields.