Released 6.7.18
Do you want to look into the future? Check what's coming to a site near you. With new designs and improvements, we continue refreshing the looks of the page and help managers be more efficient at the same time.
New Feature
The Settings page is getting a makeover. Now we have a new Store Settings page that will make it easy to view and edit any details for your site. For more information check this page.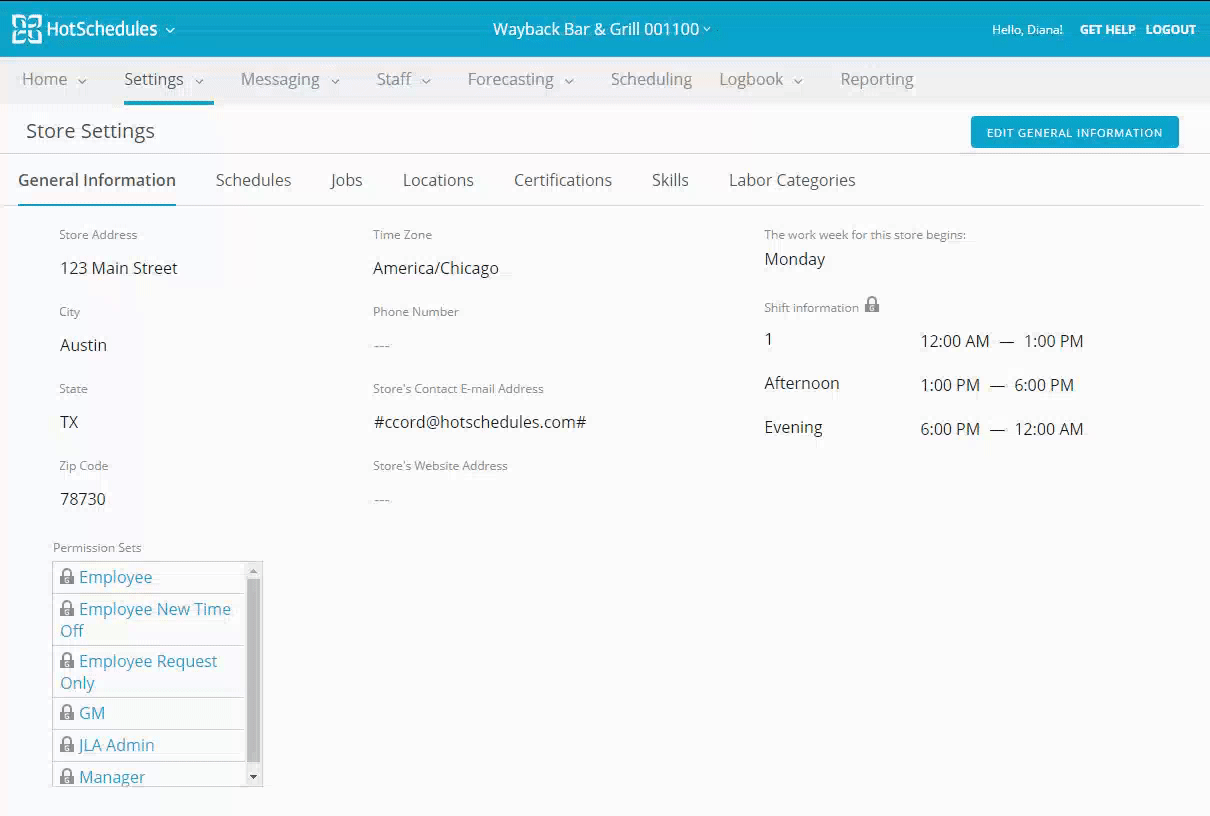 Enhancement
We understand people like to be prepared for the future. With that in mind, we enhanced the number of weeks you can forecast in advance. Now you can go up to 10 weeks ahead.