Released 03.15.2018
New Features & Improvements | Web
Break Duration Enforcement
Sites can now enforce their managers to authorize attempts by employees to clock in early from their Meals and/or Breaks if Meals and Breaks are configured.
Employee Statuses for On Meal/Break
You now have more insight into the statuses of your employees from the Manager View of WebClock without having to expand their view.  Icons have been added to the collapsed view to indicate when employees are on a Meal Break, Paid Break, or Unpaid Break.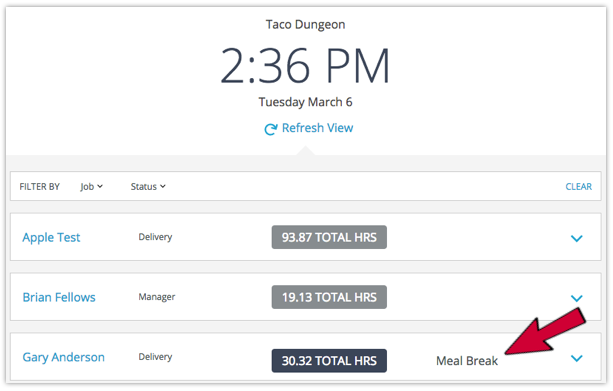 Alphanumeric Store ID for Paychex Payroll File
The Paychex export now supports alphanumeric Store IDs in the Batch ID column.