Overview
Managers have the option to delete employee schedules. This article covers how this can be done within the Scheduling tab on HotSchedules.
Deleting Schedules
Navigate to the Scheduling page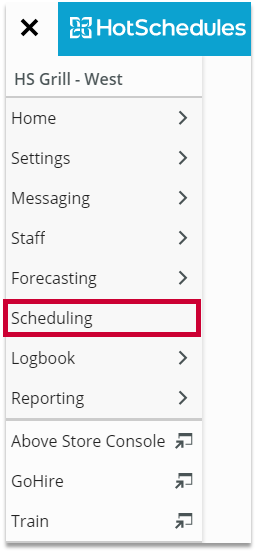 Fig.1 - Navigation
Select Menu from the top right-hand side of the page

Fig.2 - Menu
From the Tools tab, select Delete Schedule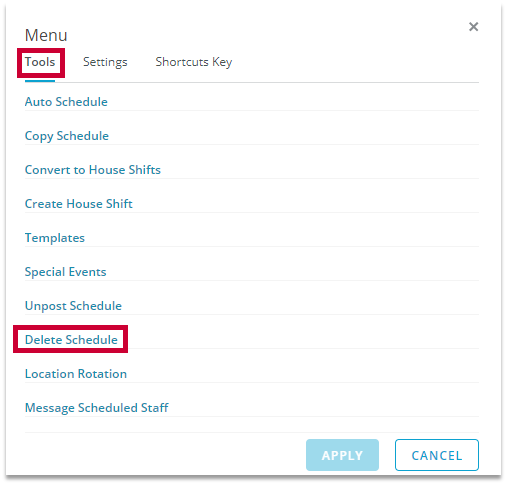 Fig.3 - Delete Schedule
A list of schedules available to be deleted will be listed. Select individual schedules or Select all before selecting Delete. This will remove all the shifts for that week and replace them with a blank schedule
Fig.4 - Schedule selection
If a schedule has been posted it will still allow you to delete it. However, this will also unpost the schedule in the process. A message will appear asking you to confirm that you would like to unpost and delete the schedule under these circumstances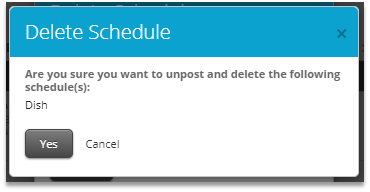 Fig.5 - Delete Schedule confirmation
Please note: Schedules can only be deleted from weeks that have not started. Once the week has started, the Delete Schedule option will be grayed out.