Follow these steps to delete a saved or posted Schedule:
Log in to your HotSchedules account, go to the Scheduling tab, and expand the menu by selecting Menu in the upper, right-hand corner.

From the Tools tab, select Delete Schedule.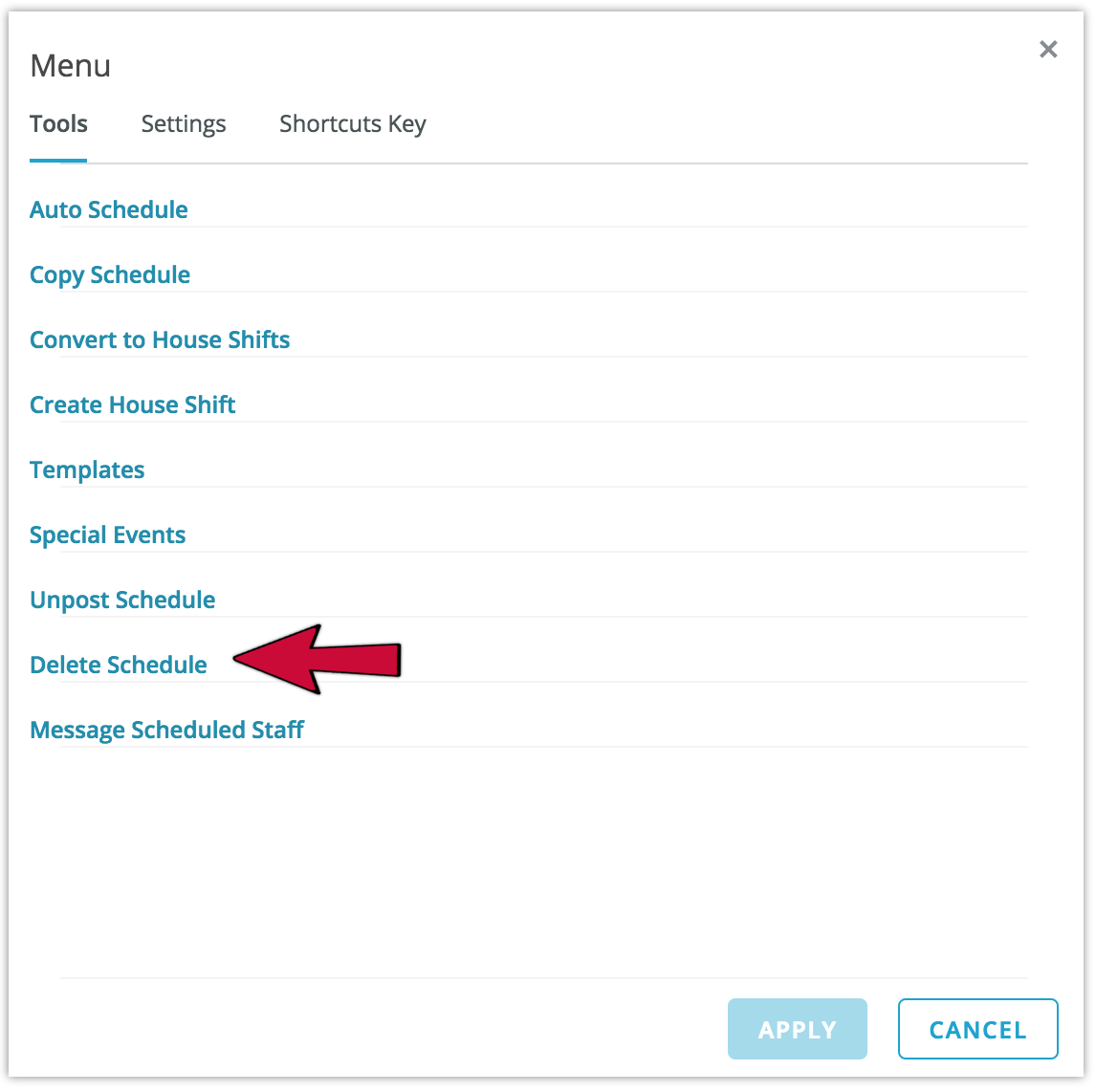 A list of schedules available to be deleted will be listed. You are able to select one or all schedules before selecting Delete. This will remove all the shifts for that week and replace them with a blank schedule.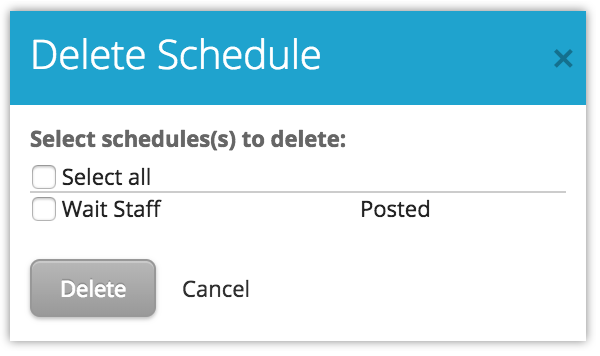 If a schedule has been posted it will still allow you to delete it. However, this will also unpost the schedule in the process. A message will appear asking you to confirm that you would like to unpost and delete the schedule under these circumstances.
Notes:
A current week's schedule cannot be deleted.
Additionally, if the Delete Schedule option is grayed out and cannot be selected, there are likely no shifts on the schedule to delete.

In order to delete a schedule that is in a saved status, shifts must first exist

. To remedy this, please add at least one shift to the schedule. Once a shift is added, re-open the menu, and the Delete Schedule option will be available.