The Scheduling tab allows users to take advantage of keyboard shortcuts. These will help you do things like copy shifts, delete shifts, and undo changes.
To access the keyboard shortcuts for the Schedule you can do either of the following:

While you are on the Scheduling tab, press the ? key on your keyboard.

A menu will appear with a list of keyboard shortcuts. It will also list the shift attributes - a guide to the different colored cells that you can see in the scheduler.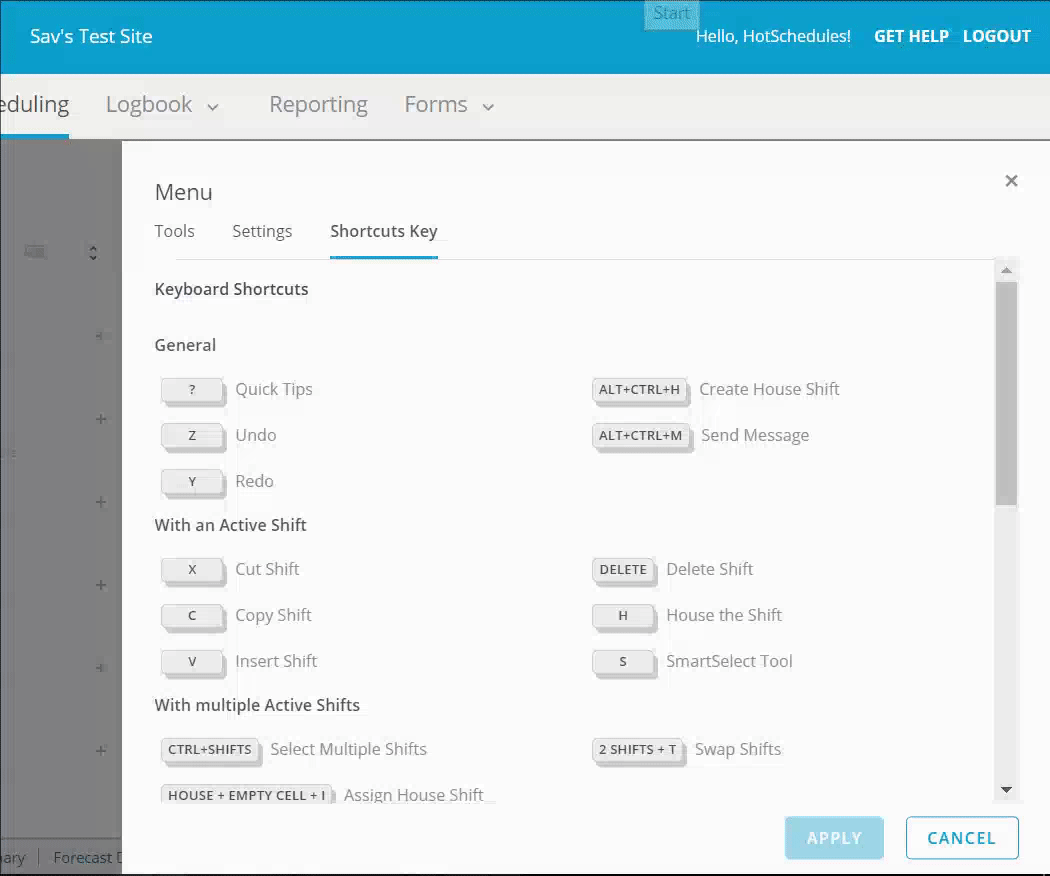 OR
Log into your HotSchedules account and select the Get Help link at the top right corner of your screen.
Selecting this link will open up a menu. From here you will select the option that says Scheduling tab. This will open a drop down, where you'll find Keyboard Shortcuts List as one of the menu options.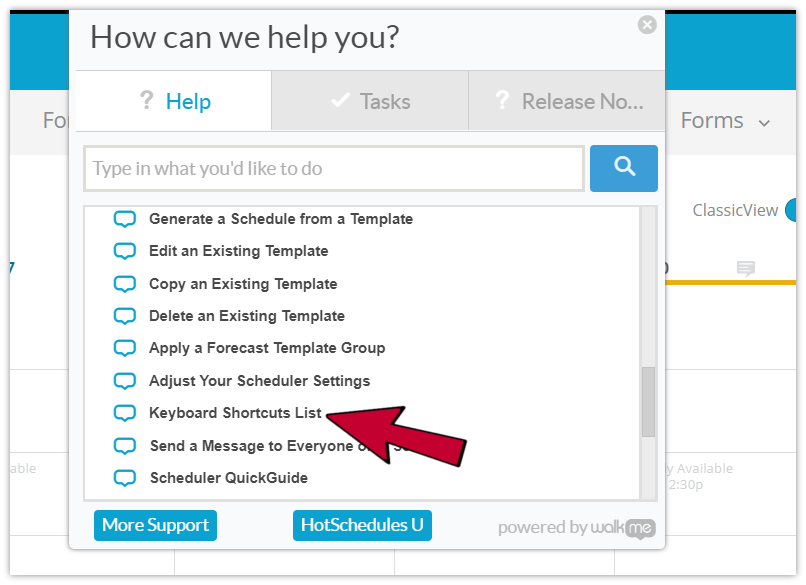 Selecting Keyboard Shortcuts List will display a message with all of the keyboard shortcuts that are available.