The Scheduler allows users to edit settings that change how information is displayed.  
To access and edit scheduler settings follow these steps:
Log into HotSchedules and go to the Scheduling tab. Select Menu at top right-hand corner of the schedule and choose the option called Settings. This will open the Scheduler Settings menu.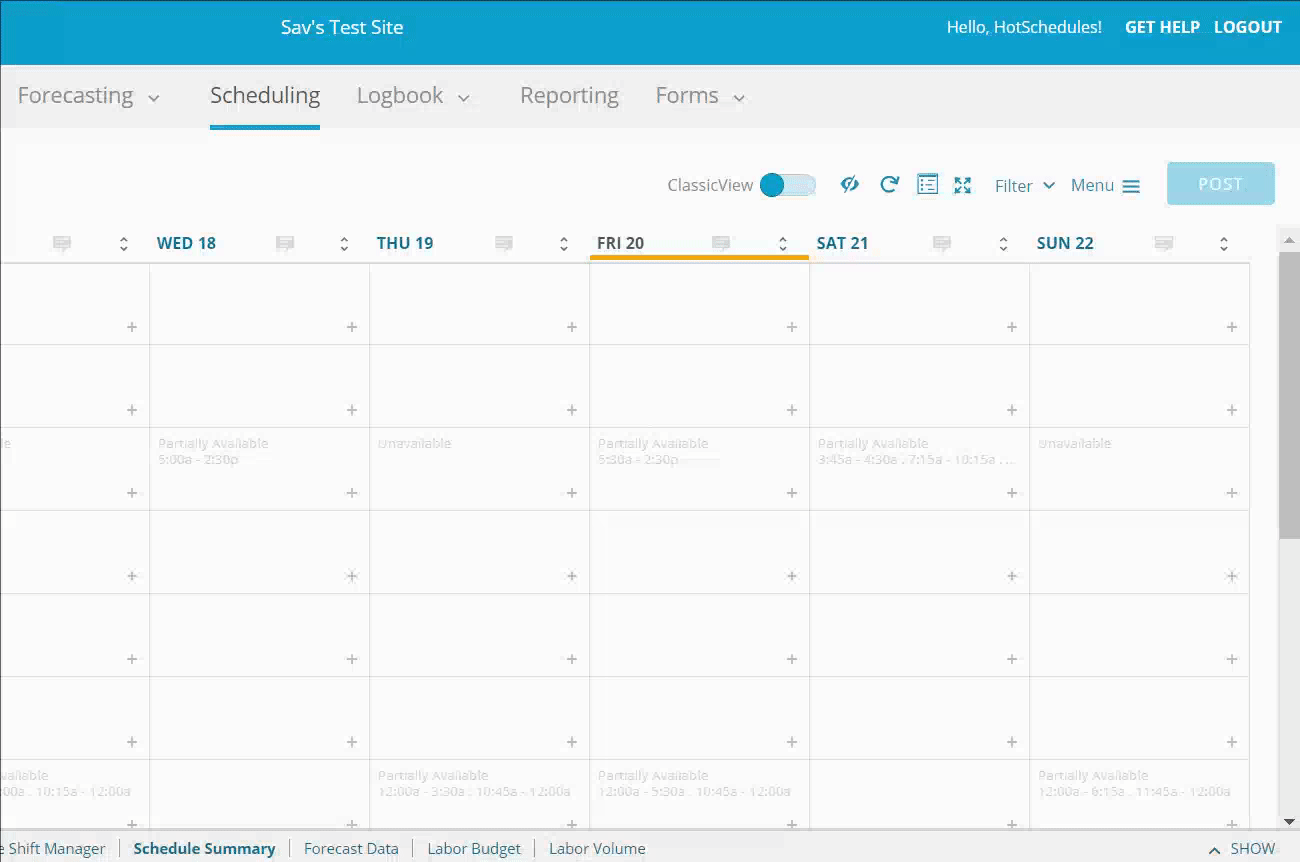 Display Settings will list different labels, reports, and shift details that appear on the schedule. Options that have been checked off will show while unchecked choices will not. 
Alert Settings will edit the alerts that display on the schedule. You can learn more about schedule alerts here. 
View Schedule By: will change the way that employees are organized on the schedule. 
Default shift length decides what the end time defaults to when creating a shift. EX: Default shift length 5 hours. The end time will default to a time five hours after the in time when creating a shift.
Sort SmartSelect By: will change how employees are listed when using the SmartSelect shortcut key.