The Trend Sheet in Macromatix is similar to Daily Dashboard. On this report, users can view last years sales & labor, current sales & labor, COGs.
The Trend Sheet displays data by periods (4 week time frame) and will update as time continues. The report shows Year To Date totals based on all stores within the group selected.
Note: This report will only update at EOD, and will not display real time data.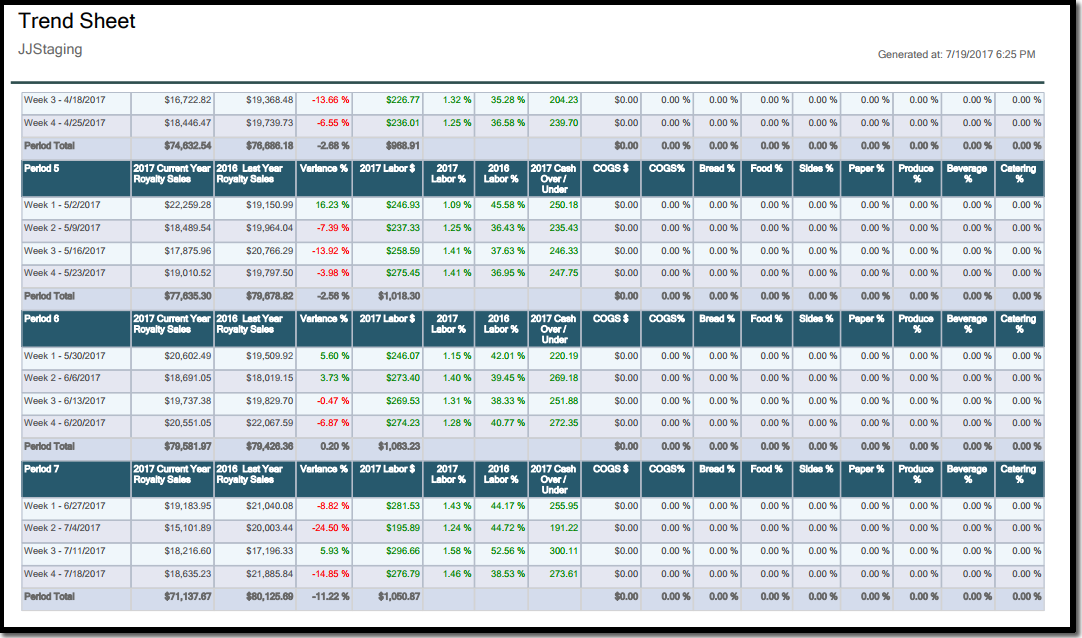 Follow these steps to generate the Trend Sheet in Macromatix:
Under the

Reports

tab, select the

Reports Selector

sublink.

Choose the

Trend Sheet

in the

reports

menu.

Specify the required

Fiscal Year

and

Store

- check box next to area or store.

Choose report format (PDF, Excel, CSV, etc).

Select Generate.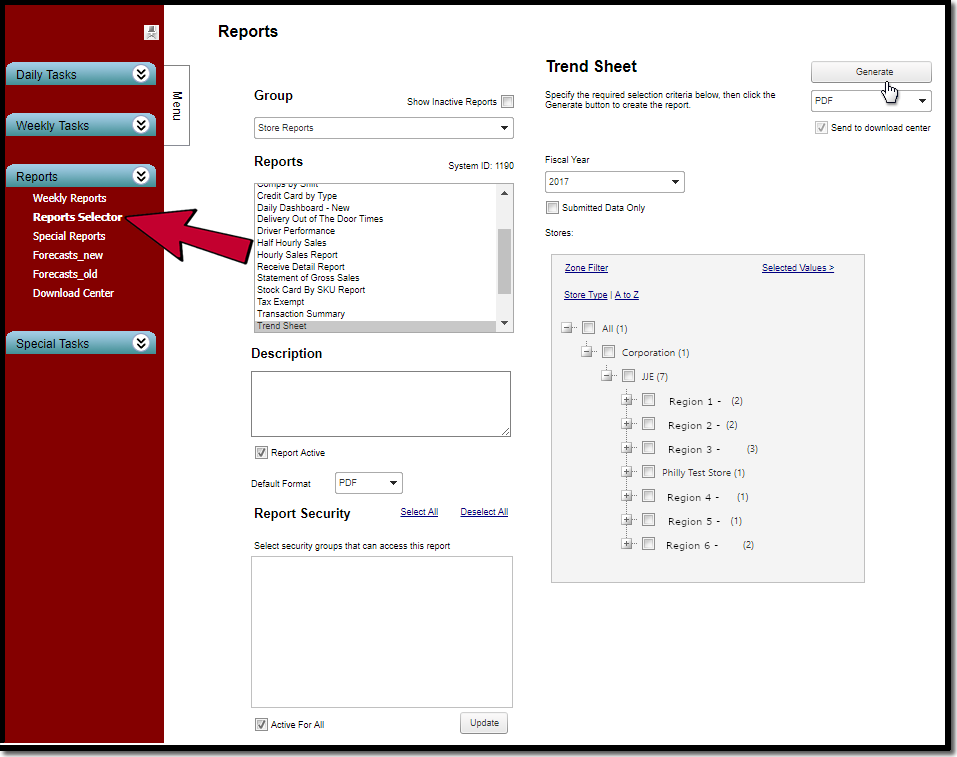 *The report will be sent to the Download Center