Follow these steps to return received items on an order in MacromatiX:
Log into your Macromatix account and select the Daily Tasks tab on the far left side of the screen.

Select the Orders sublink.

At the top of the screen, select your Store.

Next, select the Details tab.

Search for and preview a received order:

The Select Required Order box will appear.

Use the dropbox to fill out the Supplier.

For already received orders, change the Status to invoiced.

Next, select the Order from the dropdown menu that you wish to edit. The details of the order will populate.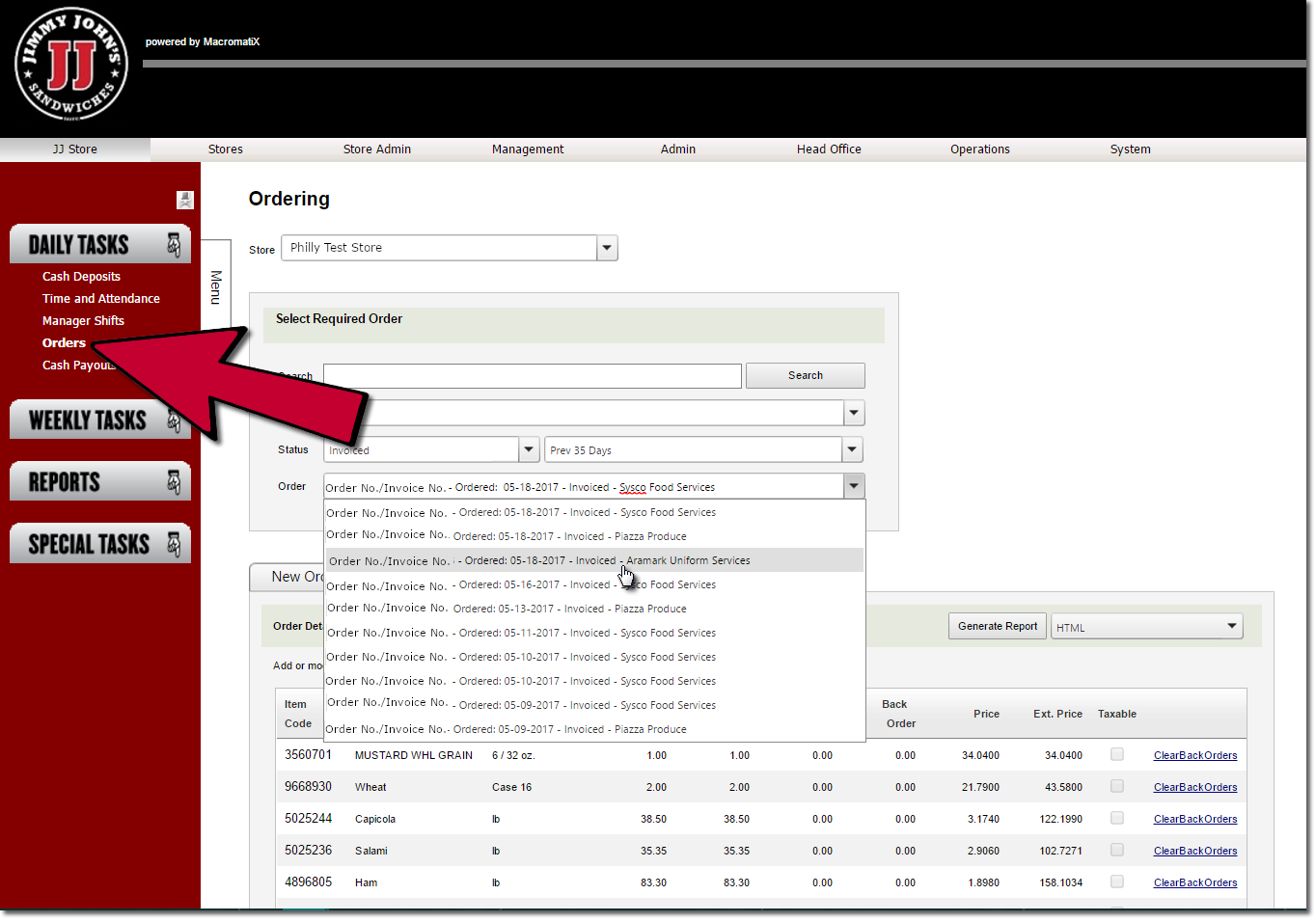 The Order Detail box will display the selected order.

Select the Return Mode button at the bottom of the order.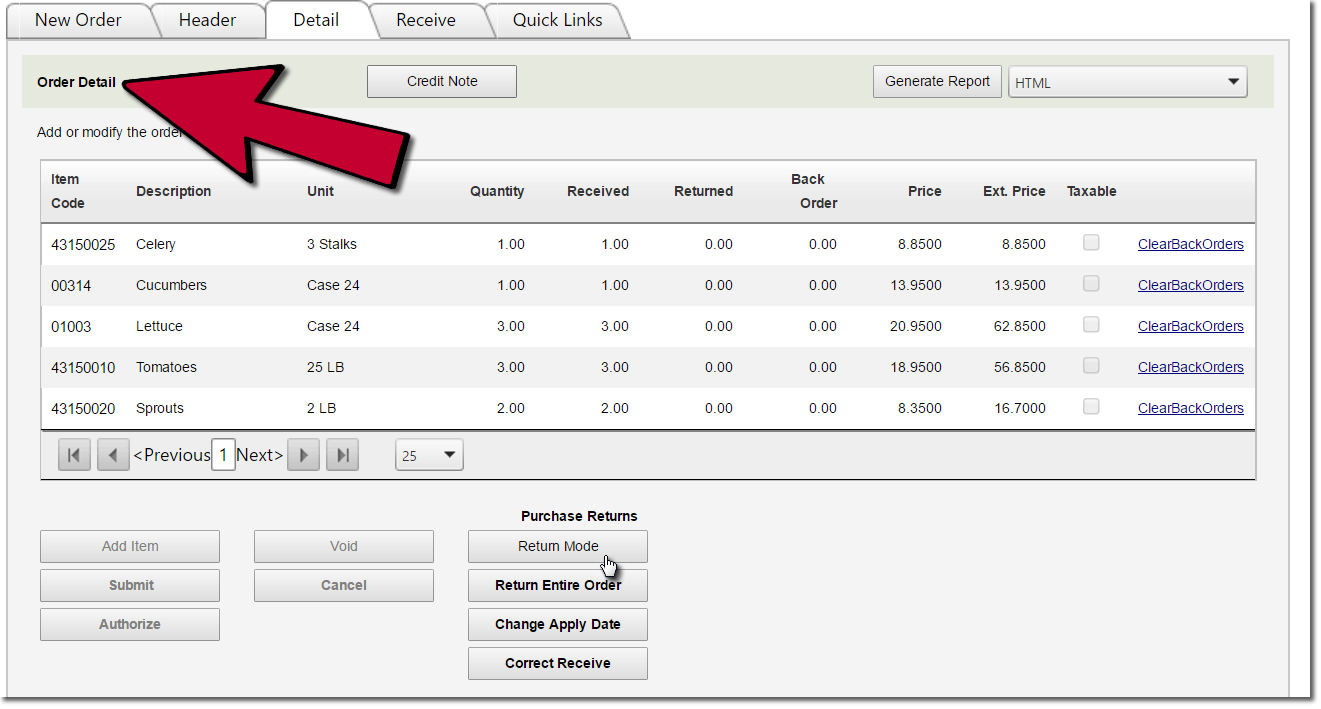 Modify the Purchase Return Quantity fields to reflect amount being returned.

Select Return/Save when you are done.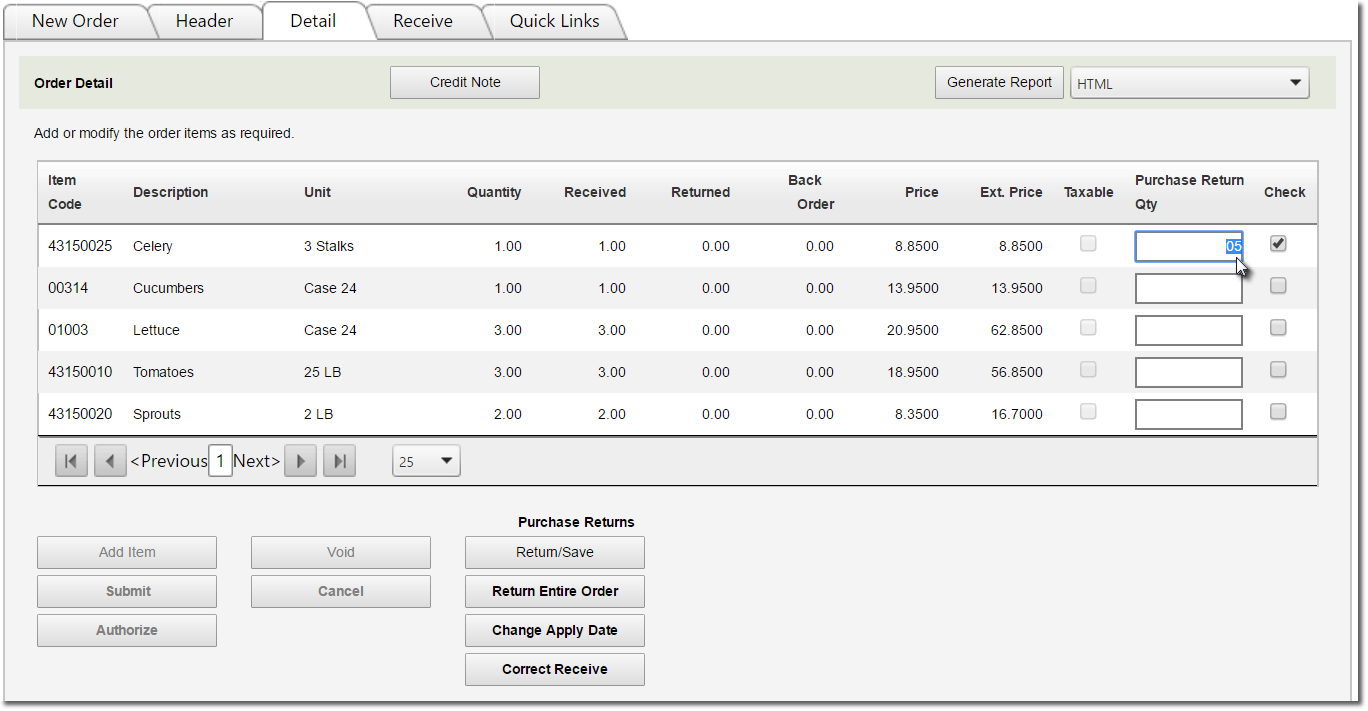 Note: If you select the Return Entire Order button, the entire order will be reversed.
Select the Return/Save button to complete return.