Add a new Staff Journal entry to communicate any updates to other managers in the DigitalRedBook.
Follow these steps to add a staff journal entry:
Add a new entry by tapping the + Add an Entry at the top of the entries list.

Tap the Employee that the entry relates to.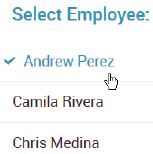 Tap to assign the Evaluation Type.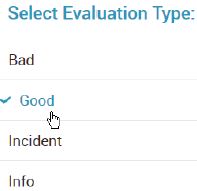 Based on the Evaluation Type that you select, additional related information will be requested. Continue tapping to provide all of the entry tags requested. If, during any step you need to go back to make a change, tap on the tag at the bottom to change the selection.
Type in your entry. Tap Save when you are finished.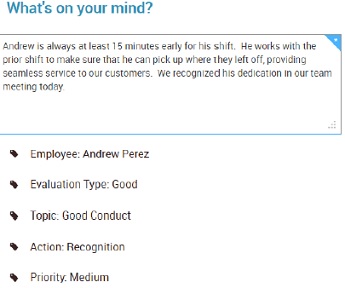 Tap Edit to make any changes to the entry.
Tap Delete to delete the entry.
!  You can only change or delete your entries on the day they are entered.