Setting up a PIN in the DigitalRedBook will allow you to quickly log back in when the app has timed out for inactivity.
Follow these steps to manage your PIN:
When you are logged in, tap the Settings menu option.

You will be prompted to enter your current password.
Enter the 4 digit PIN of your choice twice.
Once you have set up a PIN, upon logging out you will be presented with the option to Lock or Logout.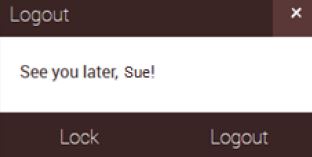 If the DRB times out after 30 minutes of inactivity, you can re-enter using your PIN. Additionally, selecting Lock will allow you to use your 4 digit PIN to log back in. There is no need re-type your username.
Select Not You? to change users.