Follow these steps to view or edit reports:
Tap the Reporting menu option.

The menu icon will turn blue, and saved reports will display.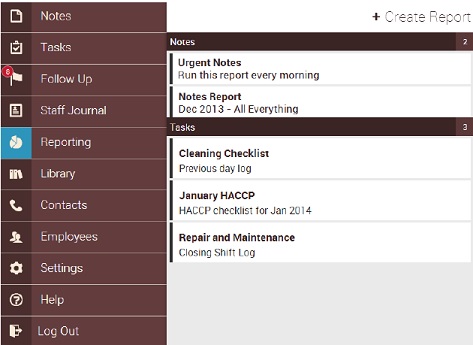 Reports are grouped by the section of the app and sorted alphabetically by report name. Saved reports can be edited or deleted by users that have Reporting Edit privileges for your location.
Tap on a report to see the criteria. The report will bump in the list, and the details will be displayed.

Tap Edit to make changes to the report.
Then, select any of the criteria to be taken back to that step in the report wizard. Changing a value might clear out other selections, so review all changes before saving again.