Adding a new Note to the DigitalRedBook is a quick and easy way to keep your team up to date with important topics. This feature also allows you to categorize these notes by topic and importance. In the future, you can easily find specific notes from the past.
Follow these steps to add a note:
Add a new note by tapping + Add a Note icon at the top of the notes list.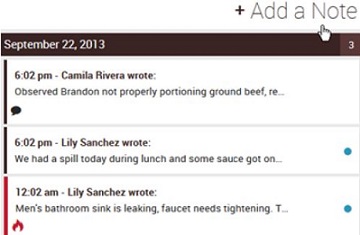 Select a Category for the note.

Select the Importance of the note.

>Type in your note. Tap the category or importance tags if you need to change those selections.
Select Save when you are finished with the note.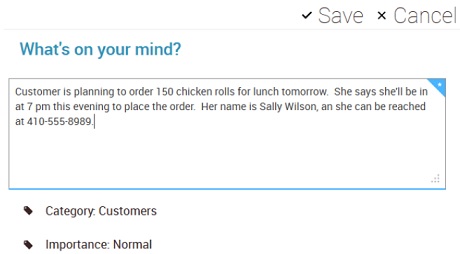 After you save the note, you can add attachments by tapping Attach. If you are on a mobile device with a camera, you can take a photo to attach to the note.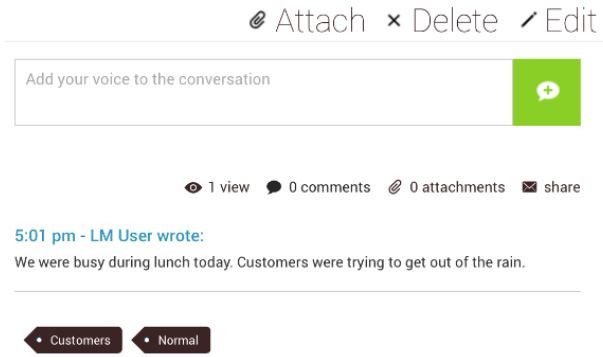 Select Edit to make changes to the note.
Select Delete to delete the note.
!You will only be able to delete or make changes to Notes on the same day they are entered.