Managers may want to edit or delete a note that they have already saved in the DigitalRedBook.
Follow these steps to edit a note:

Select the note that you would like to edit/delete.
Above the comment section, you will see the options to Edit and Delete.
Select Edit to make a change to your note.
Select Delete to completely remove the note.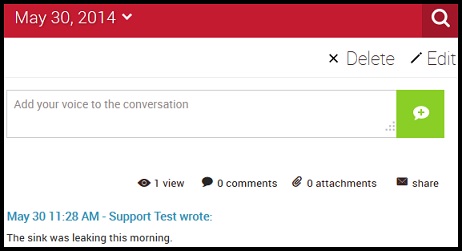 ! You can only change or delete your notes on the day they are entered. You cannot edit or delete notes from past dates, so you will not see these options.