Follow these steps to delete a message from your inbox:
Log into your HotSchedules account.
Navigate to the Messages tab.
Select the message you would like to delete.
Hover over the menu option to the right of the Reply button.
Select Delete.
This will move your message to the Trash folder in HotSchedules. If you accidentally delete the wrong message, you can still view it in the Trash folder.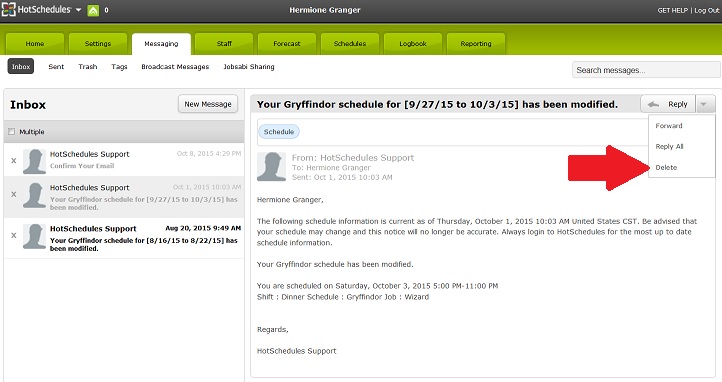 Messaging - Download QuickGuide