While logged into Hotschedules, you are able to view your personal schedule on the Home tab under My Plate. However, there may be times when you are trying to trade a shift and want to know who else works that week. For moments like these, you are able to view the entire schedule.
Viewing the Entire Schedule
On the homepage, open the drop-down menu labeled VIEW ENTIRE SCHEDULE. Choose the schedule you would like to view.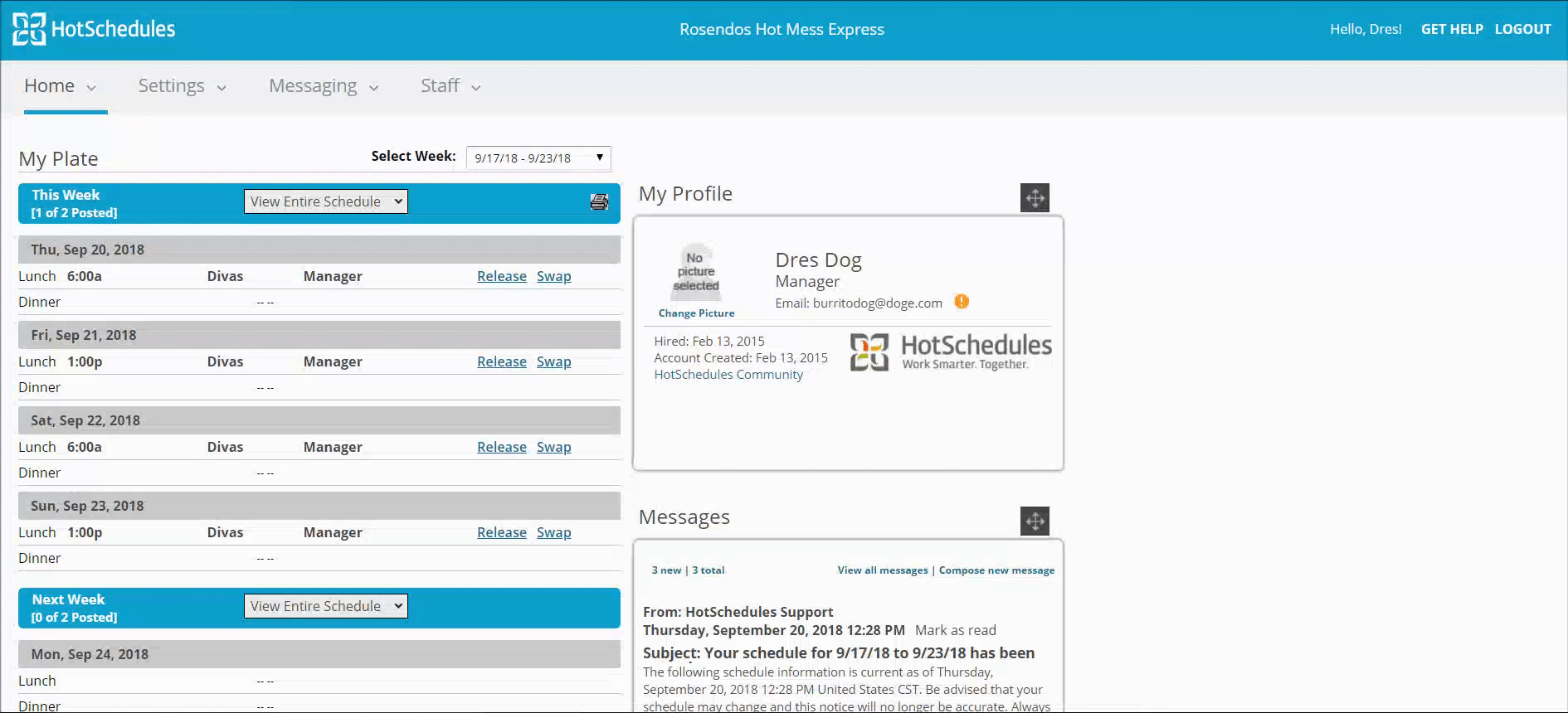 A new window will generate displaying the entire schedule. Allowing you to view who else is scheduled during the week.