Employees working at companies that use HotSchedules have several options to check their schedule. If you have access to a computer, you can of course log into the main website with your personal account, but we also have mobile options and an automated phone system.
Option 1 - Using the main HotSchedules website
Navigate to www.hotschedules.com
Select the blue Login button in the upper right-hand corner of the page.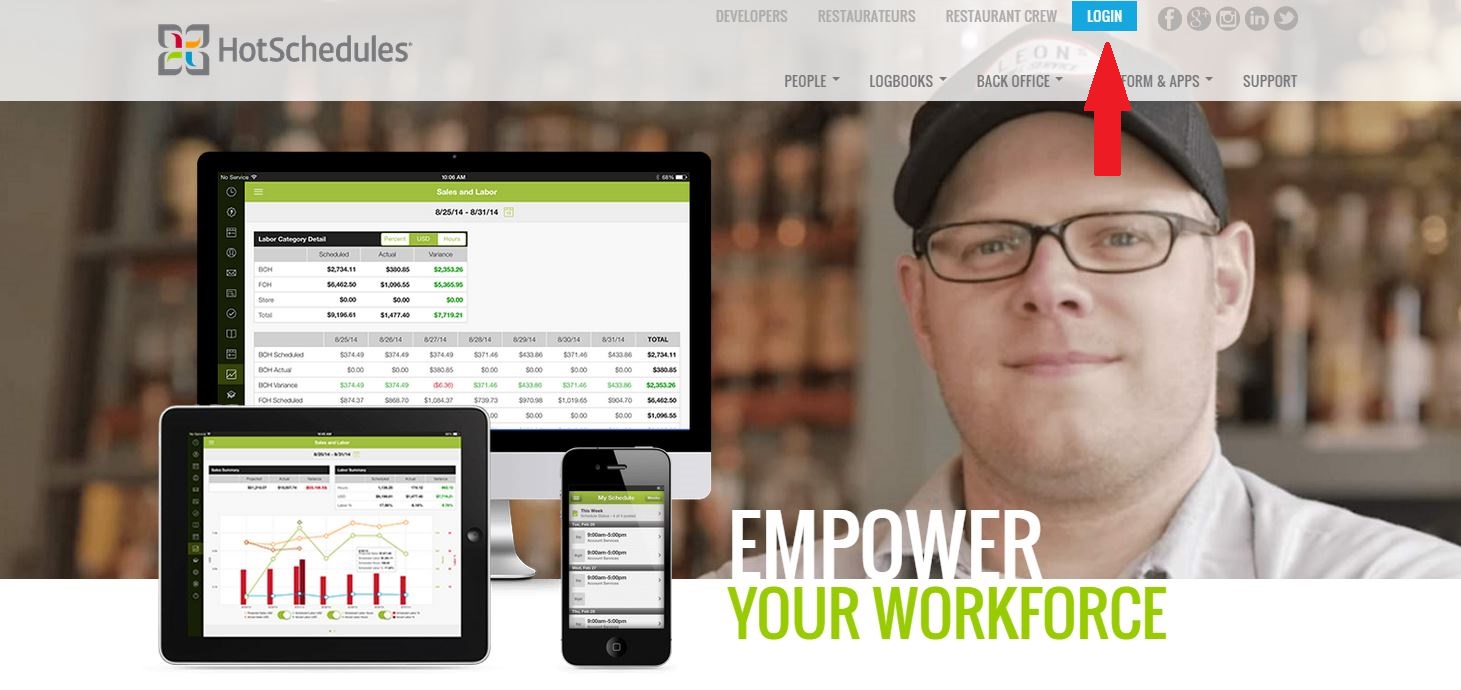 Enter the username and password for your account on the next page.

The account might need to be set up if this is your first time logging in. See this article for help with that.

Once you are logged in, any posted schedule will be visible on the Home page.
Option 2 - Using the mobile HotSchedules website
Our main website (www.hotschedules.com) may not display correctly on your mobile internet browser, so we have another website that is configured for use on a mobile phone or tablet internet browser.
Note: There is no charge to access the schedule using this method other than standard data usage rates with your service provider.  Please contact your provider for more information.
Navigate to mobile.hotschedules.com
Enter the username and password for the account.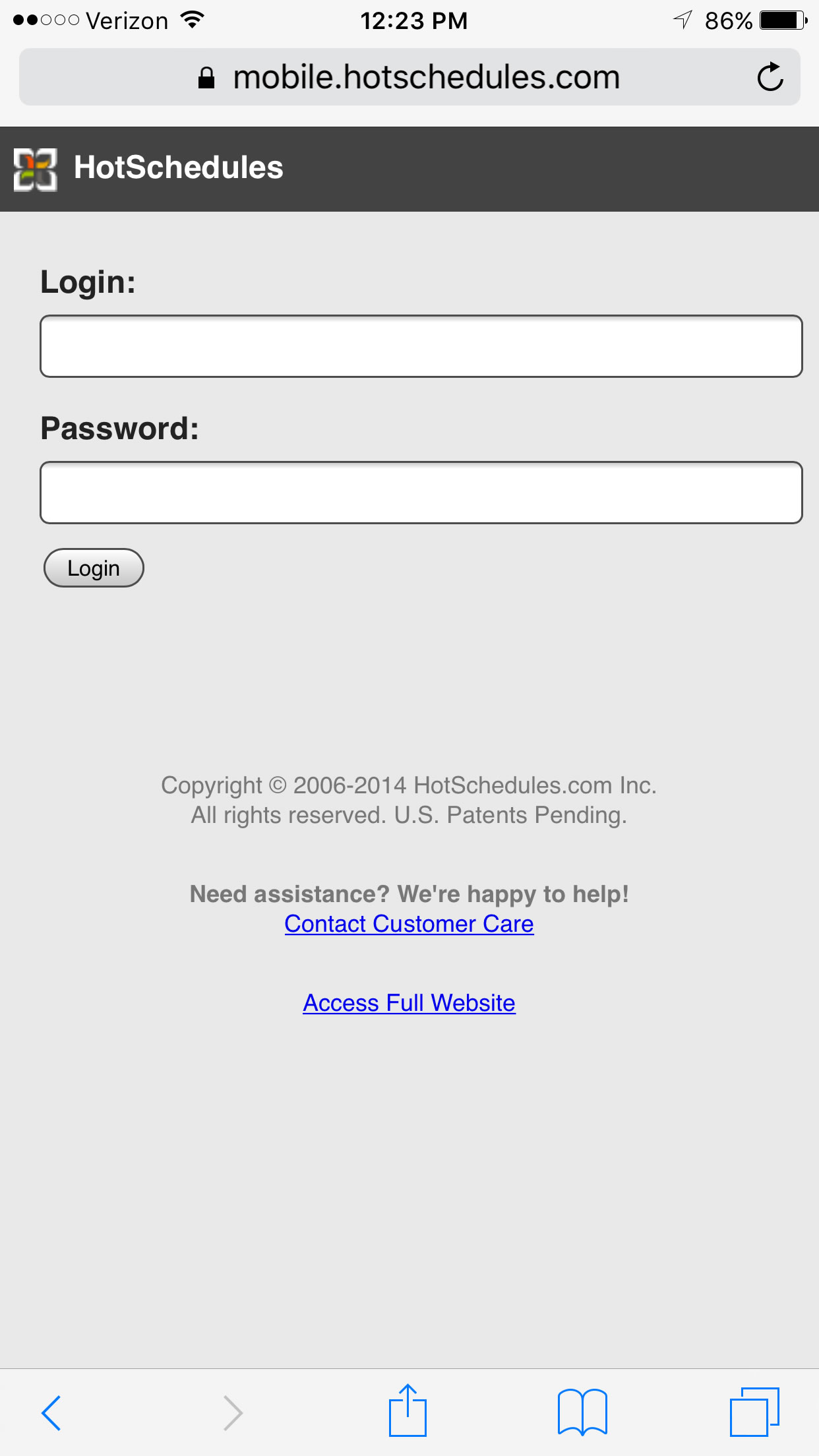 Select the Schedule tab to see the current posted schedule(s).
Option 3 - Using the HotSchedules mobile applications
Users have the option to download the HotSchedules mobile application to their smartphone to access their account. This is a quick and easy way to access your schedule information, send messages, and use several other features.
We currently have a HotSchedules app available for iPhone, Android, Windows users. Our app costs $2.99 in each of the respective app stores (Apple App Store, Google Play Store, etc). Once you have downloaded it, you will be able to log into your personal HotSchedules account to view the posted schedules. See this article for more details.
Option 4 - Using the HotSchedules automated phone system
Call 866-753-3853 and follow the prompts.

If this is your first time calling, you will be prompted to enter our setup queue to speak to a Customer Care technician to get you started.
Please note that a unique phone number must be saved to your account to be able to check your schedule with this method.
Option 5 - Opt in to receive HotSchedules email or text notifications
Users can also opt to have their schedule automatically sent to their mobile phone via text message or to their email account. These options are configured on the Settings tab of your HotSchedules acount, or you can contact Customer Care for help setting these features up.