When viewing the Notes area of the DigitalRedBook, you may wish to edit or delete a note or comment that you have made.
However, you will only be able to Delete or Edit notes or change comments on the same day that you create them.
For example, the screenshot below shows that we are able to edit this note because it was entered on the same day that we are viewing it.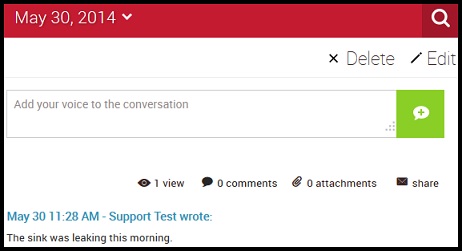 In the next screenshot, we do not see the Delete or Edit options for a note from a previous day.