The Library area of the DigitalRedBook app gives you and other managers a quick and easy way to access frequently used information. View information using your mobile device or computer.
Follow these steps to view library documents:
Tap the Library menu option.
The menu icon will turn blue, and the list of documents will display in category groups.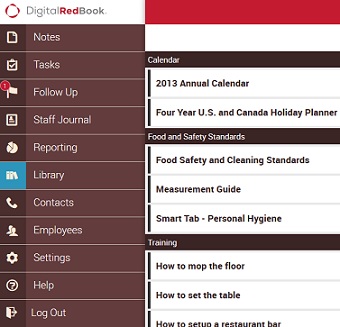 Tap on a document name to view the material.
Tap the brown x to return to the library listing.