These are some basic troubleshooting steps to take if you are having issues connecting to the internet via an LTE connection on a Red Book Connect iPad:
Check for a Carrier Settings Update

Make sure your device is connected to the internet.
Tap Settings > General > About
If an update is available, a prompt will appear.
Note: Occasionally, a carrier may release a mandatory update. This type of update will display with only an OK button instead of an

Update

button. This is just to let you know that the update was downloaded and installed.
Update your iPad to the latest version of iOS

The easiest way to update your device is wirelessly, also called "over the air." 

Plug your device into a power source.
Tap Settings > General > Software Update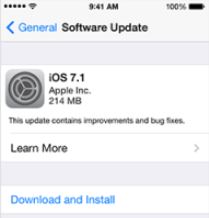 Tap Download and Install to download the update. Updates might download automatically while your device is connected to Wi-Fi and a power source.
Tap Install when the download completes, or tap Later to install the update later. If your device is passcode enabled, it will ask you to enter the passcode before installing the update.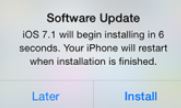 Some iOS updates aren't available as "over the air" updates. VPN or proxy connections might prevent your device from contacting the iOS update servers. In that case, follow these steps:

Navigate to Settings > Cellular Data.
Toggle the Cellular Data setting off.
Restart the iPad by holding down the sleep/wake button for about 5 seconds until the Power Off slider appears. When it is off, press the sleep/wake button again to start it up without the offending app running.
Tap Settings > General > About > Locate the Carrier and make sure that your carrier is correct.
Reset your network settings under Settings > General > Reset> Reset Network Settings.