Every employee that you have added will appear in the Employees section of your DigitalRedBook. This includes any managers that you have added and given access to log in. If you would like to remove someone's access to log into the DigitalRedBook, you will simply need to inactivate them.
Follow these steps to inactivate a user account:
Log into your Digital

Red

Book account.
Select the Employees tab from the menu on the left.
Select the employee from the staff list on this page.
Select Edit.
Scroll down on their account details until you see Account Status.
Simply uncheck the Account Active option.
Select Save.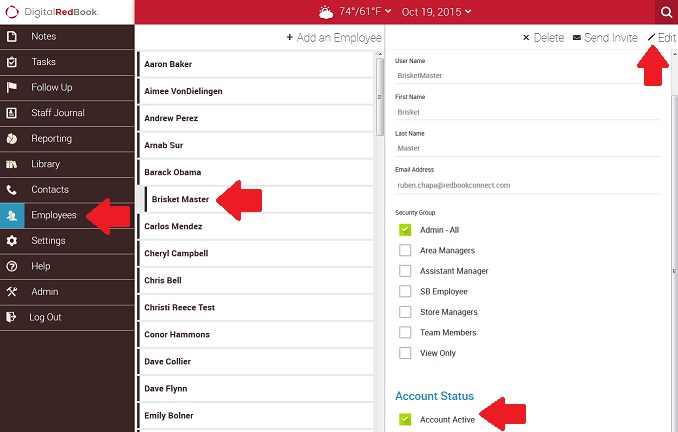 <