The Employees area of the app gives you and other managers a quick and easy way to manage staff contact information and app access. View and edit employee contact information, update security groups, and activate/deactivate employee DigitalRedBook accounts using your mobile device or computer.
Follow these steps to view or edit employee information:
Tap the Employees menu option.  The menu icon will turn blue, and the list of employees will display.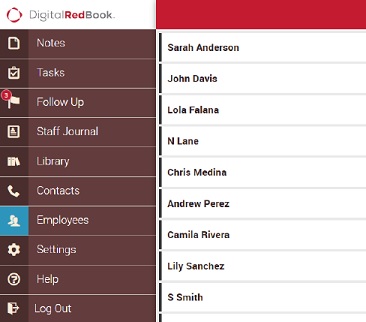 Tap on an employee to see the employee information. The entry will bump in the list, and the details will be displayed. In the Read View, only details that have been entered are displayed.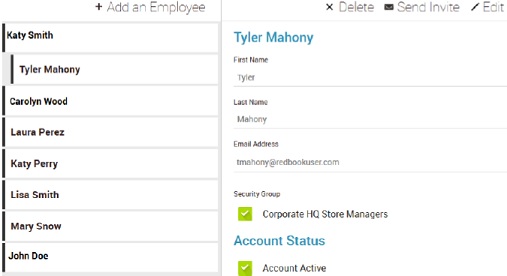 Tap Edit to update the information. Required fields are marked with *.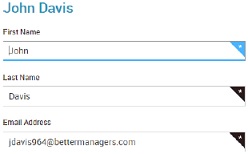 Tap Save to save any changes.