Follow these steps to add a new DigitalRedBook contact:
Tap the Contacts menu option.

The menu icon will turn blue, and the list of contacts will display.
Add a new contact by tapping + Add a Contact at the top of the list.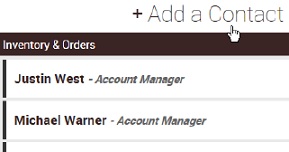 Enter either the Company or First Name of the new contact.
Optionally, you can enter more contact information and assign the contact to a group.
Tap Save to save the contact changes.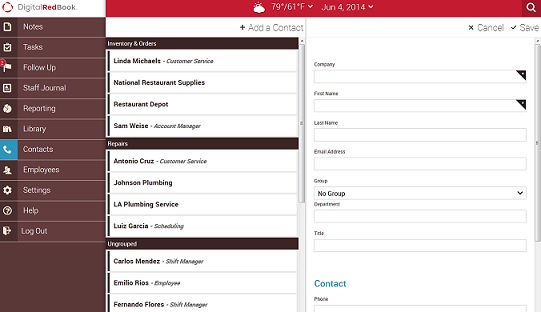 Tap Edit to make any changes to the contact.
Tap Delete to delete the contact.