Summary
Creating Brands and Assigning Locations
New functionality that allows the creation and configuration of Brands in the HR module
Release date: May 18th 2023
Enabled by Default? - Yes

Set up by customer Admin? - No

Enable via Support ticket? - No

Affects configuration or data? - No
What's Changing?

New functionality in the HR module, used to create Brands and assign Locations to them.
Reason for the Change
The WFM UK engineering team are working on some new 'E-Sign' document functionality that will allow customers to send out documents, such as contracts, from the HR module. This change will make it possible to use different E-Sign accounts for each different Brand if required.
Customers Affected
All WFM UK customers.
Important Information

Please note: Although it will be possible to create Brands in WFM UK following this release, there will be no related functionality other than the ability to report on Brands and Locations within customised reporting. More information relating to E-Sign functionality will be released later in 2023.
Release Notes
Once released, a new Brand creation page will be available for all HR customers.
Go to HR > Company Admin > Brands and select Create Brand

Enter the Brand details as required:

Brand Code - an accounting system code for the Brand, if applicable
Brand Name - the display name within the HR module
Brand Alias - a common Brand name if used between multiple Fourth products

Then Save

Fig 1. Creating a new Brand
The Brand will then be created and appear on the 'Brands' screen
Next, assign the Locations associated with the Brand.
Select the Brand, use the orange arrow drop-down, and select Assign Locations


Fig.2 - Newly created Brand > 'Assign Locations'
Select the required Location(s) and use the centre arrows to assign them to the Brand
Save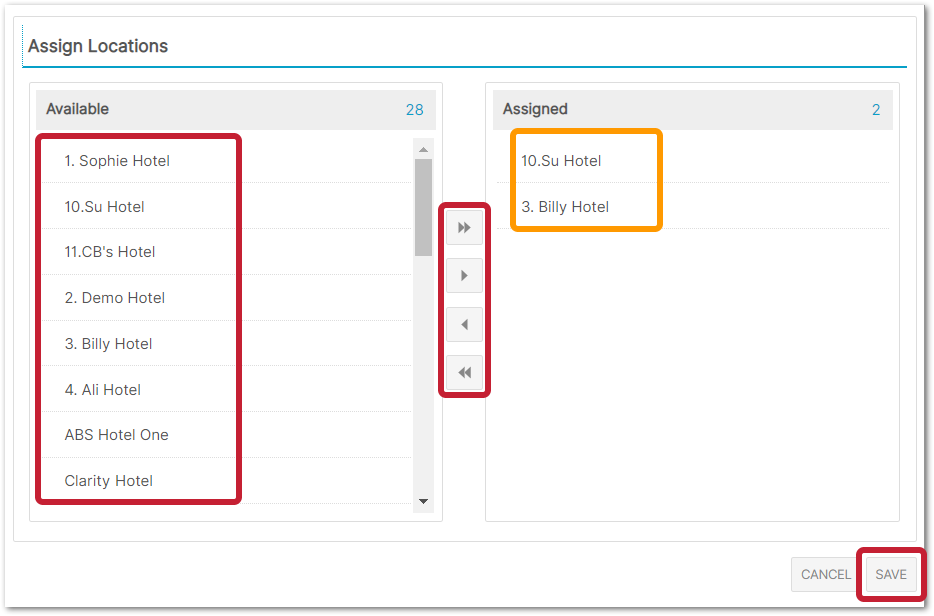 Fig.2 - Assigning Locations
Reporting
A new field has been added to the 'Location' section of customised reporting in HR.
To report on Brands at a Location, go to HR > Reports > Customised reports
Select Create Template, enter a Template Name, select the Report Type and select Save

Fig.4 - Creating a report template
Select Location Details from the Report Group drop-down
Brand will be available to select - as shown in Fig.5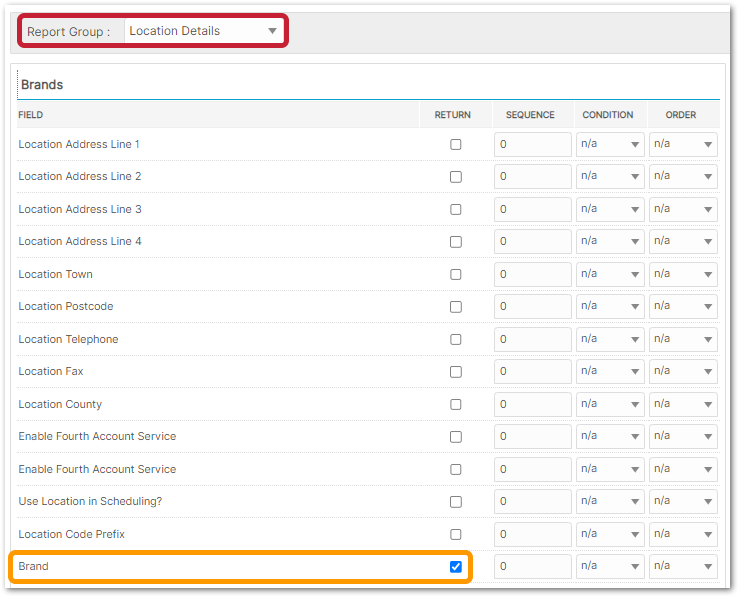 Fig 5. Location Details
Additional Information
More information on customised reports can be found here - WFM UK: UI Refresh: HR and Payroll Custom Reports