You must first launch WebClock in order for your staff to clock in and out. They will, then, be able to continue to do so until WebClock is turned off.   Please note: you will need the appropriate permission in order to launch and disable WebClock at your store.  
To launch WebClock, open a browser on the device you are using for clocking in and out, and navigate to www.hotschedules.com/hs/webclock.
Then login with your HotSchedules username and password, and select Start.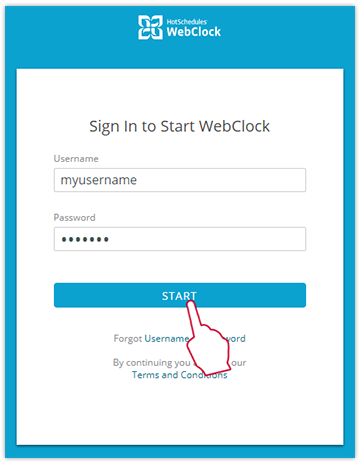 Choose the appropriate location, if needed, from the drop-down menu, and select Start, again.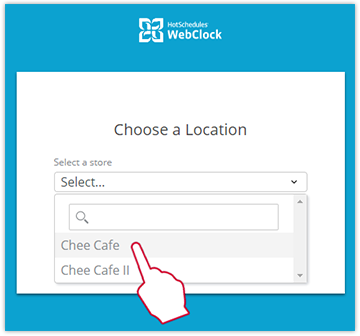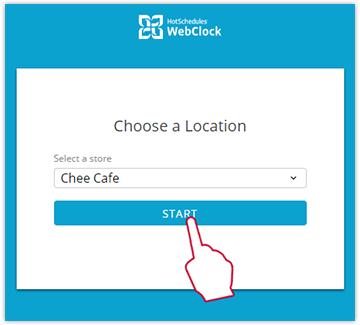 Alternatively, if you are logged in to your HotSchedules account, simply click the HotSchedules logo in the top-left corner to reveal the product drop-down menu.  Select WebClock, and HotSchedules will automatically log you in to WebClock.
Once WebClock is launched, staff can use that device to clock in and out for their shifts. It will remain active until a manager with WebClock permissions turns off WebClock on this device. Only one active WebClock is supported per device.
To do this, select Turn Off WebClock from your navigation menu while logged in.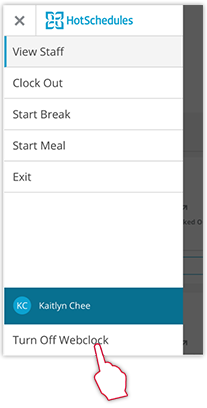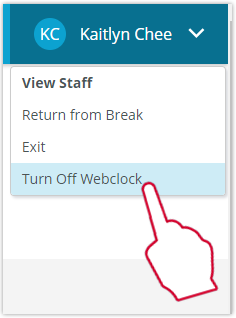 WebClock 
Additional Articles