Released 09.28.2017
Acknowledge Punch Adjustments on Android
As an Android employee with appropriate permissions, you will now be required to acknowledge any adjustments made to your punch records before being able to access any part of the app.  This feature is already available for iOS employees.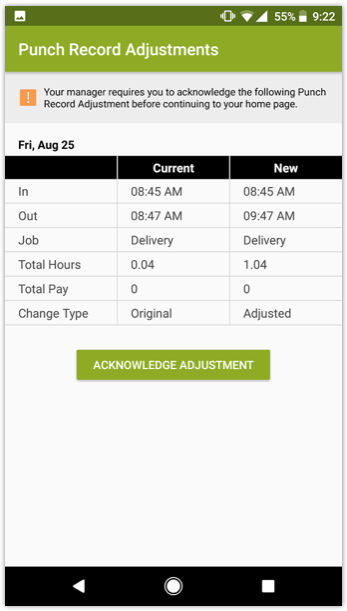 Acknowledgment Form Updates
Improvements have been made to the Acknowledgment Forms on iOS and web to display the date of the punch instead of the date of the punch adjustment.
******************