En Español
Overview
In the Scheduler, users can automatically assign shifts to their employees using the Auto Scheduling tool.
Before Auto Scheduling, users will need to have shifts available for the Auto Scheduler to use. Forecasting the week's schedule first is always recommended.
You can learn more about configuring the settings for the Auto Scheduler here.
Auto Scheduling Steps
When the needed number of shifts have been added to the schedule, select Menu
Fig.1 - Select Menu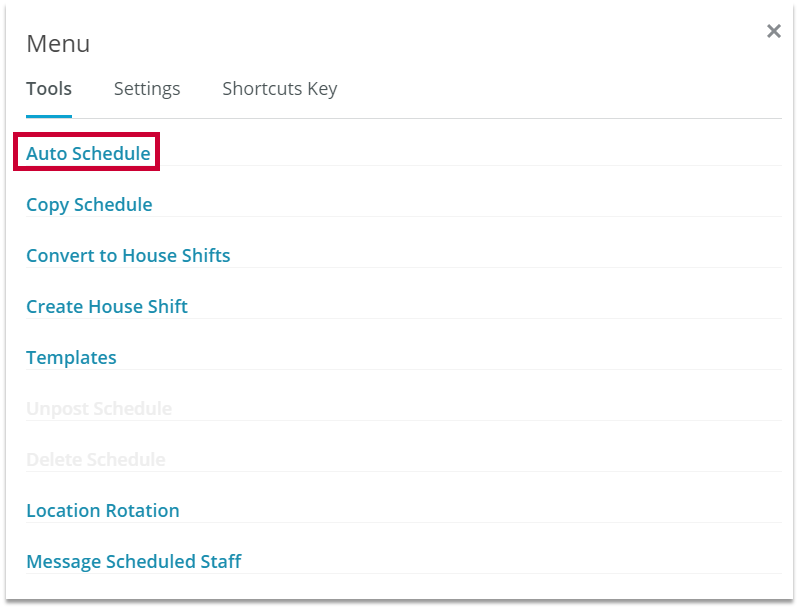 Fig.2 - Selecting Auto Schedule
Select the schedule you'd like to assign shifts to and the desired settings to use for Auto Scheduling

When finished, select Generate Schedule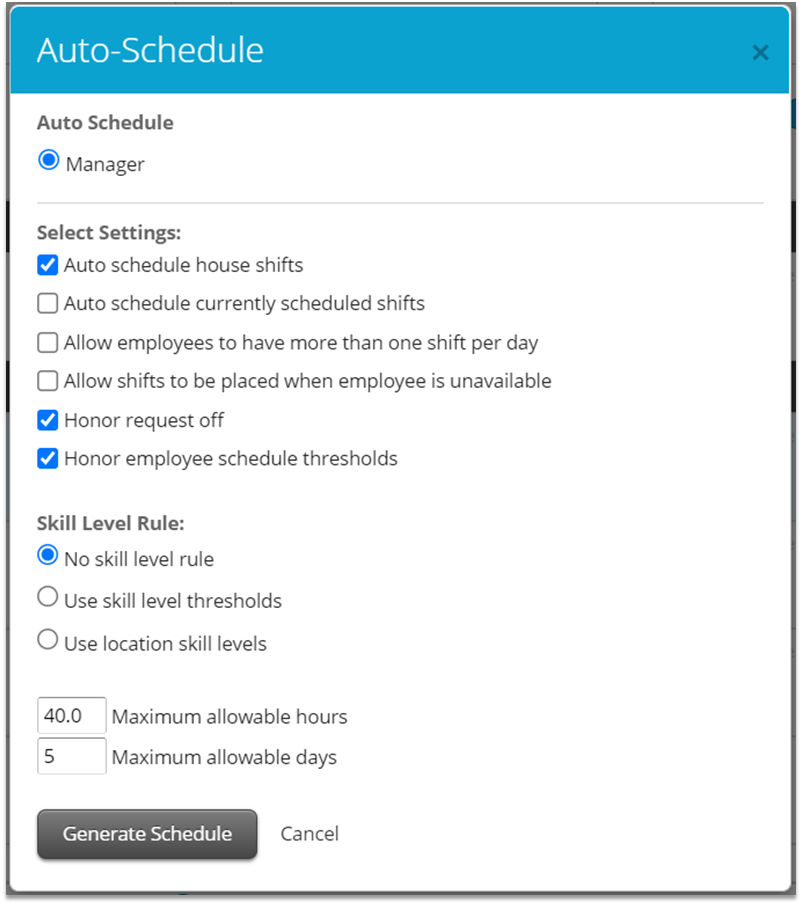 Fig.3 - Generating Schedule