Released 09.14.2017
New Features & Improvements | Mobile
Acknowledging Multiple Punch Adjustments
As an iOS user, you will no longer have to acknowledge each Punch Adjustment individually.  Now, you will only see the acknowledgement button once, regardless of how many Punch Adjustments were made.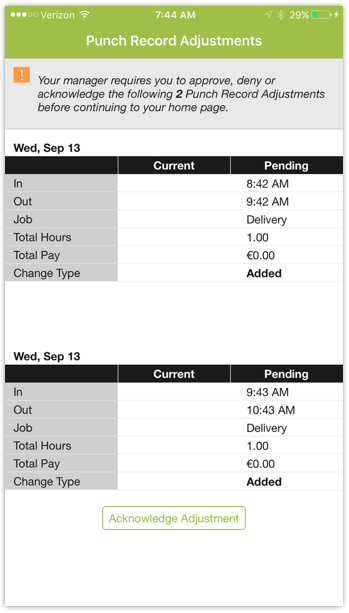 New Features & Improvements | Web
Meal & Break Exceptions
The 4.0.59.1 Release (06.08.2017) offered users more insight into what Punch Exceptions were violated with the introduction of a pop-out when hovering the mouse over the exception count while reviewing punches.  That same courtesy is now available for the Meal/Break column to display which Meals and Breaks were violated.
******************