Selecting the Correct Store
At the top of the page, select the appropriate store from the drop-down menu.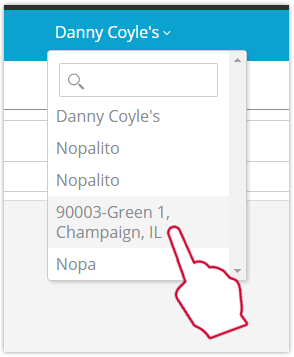 Existing Reports
In the main body, you'll find the reports that have already been run.

You are able to run any report again using different parameters, or download and view it as an Excel-compatible spreadsheet.  Select the three-dot action menu on the right, and choose your option from the menu appears.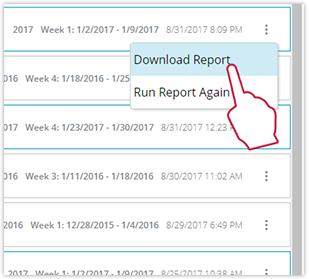 Filtering and Searching
Distill the number of reports that show in the list by filtering and searching.  
On the left, select options from each drop-down menu to filter what is seen in the list.  
On the right, select Search, and type in a search term into the field that appears to find just the report you are looking for.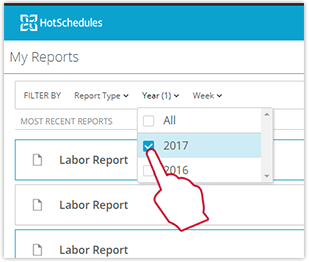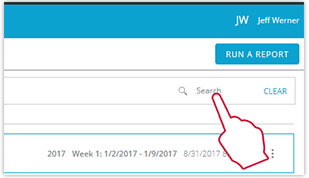 Running a New Report
To run a new report, select Run a Report in the upper-right corner.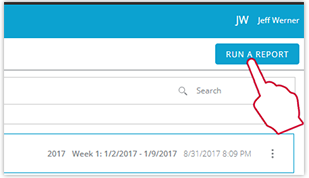 From the drop-down menus that appear, select the options on which you want reporting.  
Then, select Run Report.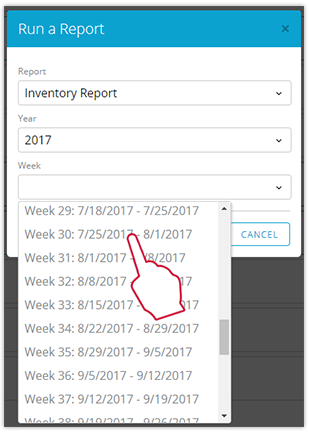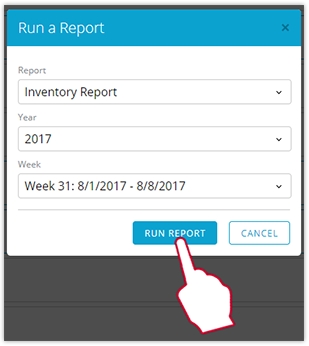 Your report will then be available in the list, where you can download to view it.