Overview
On the Schedule page, it is possible to change the order in which employees and job roles are displayed. This can help make the process easier to follow when planning/scheduling for a week. As shown in Fig.1 there is a sorting button under the daily 'postcards' in the weekly Schedule view.


Fig.1 - Reordering button - weekly view
Select the sorting button
The system will switch to 'reorder' mode.
Using the toggle shown in Fig.2, switch between Employee/Job Role as required

Sorting by Job Role will remove all employees from the view, displaying only Job Roles

Drag and drop employees or job roles into their required order
Once changes have been made, select Save
The sorting will be saved in both weekly and daily scheduling pages.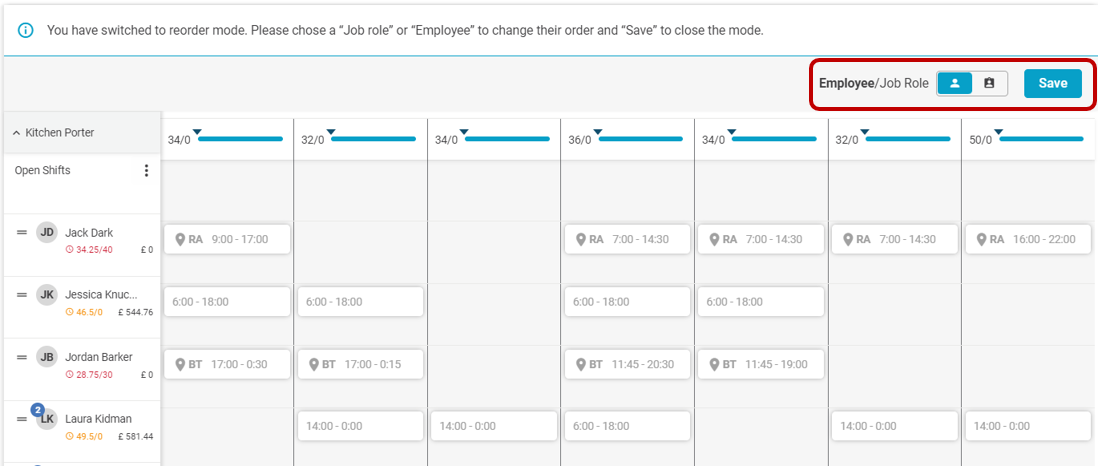 Fig.2 - Employee/Job Role toggle, sorting employees


Fig.3 - Sorting job roles
When saved, the sorting order will update for all users who have access to that Department.