You can update your Job Description at any time to include new or different information at any time in your PeopleMatter Account settings. To update:
Access your jobs:
To access Jobs, follow this path: Settings. → Select your organization. → Company Settings/Jobs.

The jobs will appear on the left. To open a job, click on the Job Title.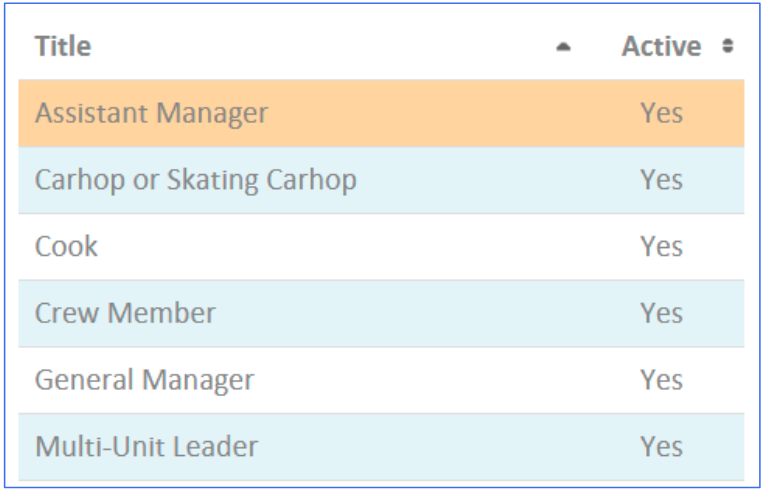 The Job's details will open on the right.
Review the information entered in the Description, Requirements, and Additional Information fields.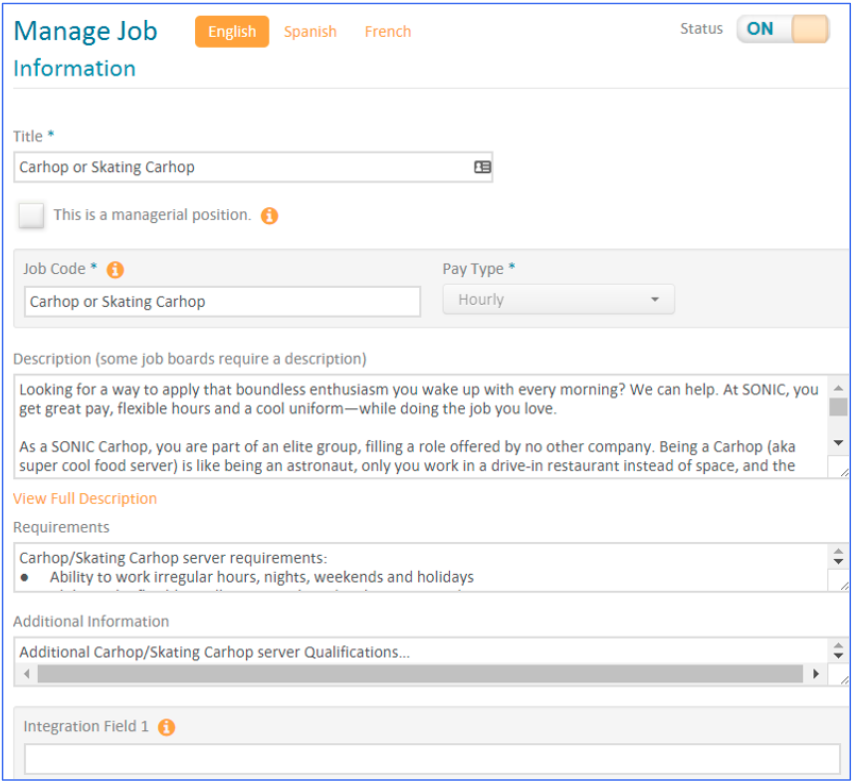 To mark jobs as "accepting applications":
Scroll to the bottom of the job to the section called Stores. Here you will need to: ​​
Use the Organizational Chart icon to indicate that the jobs exist at the locations in your organization. Click the checkboxes to denote this job exists at the location. This makes the job available at this location throughout the system.
Use the Letter I with Arrow icon to post your jobs to the Indeed job board.
Use the Megaphone icon to indicate that the job is accepting applications. Click the checkboxes to denote this job is accepting applications at the location. This posts your jobs to your company's job application and the Sonic Career Page.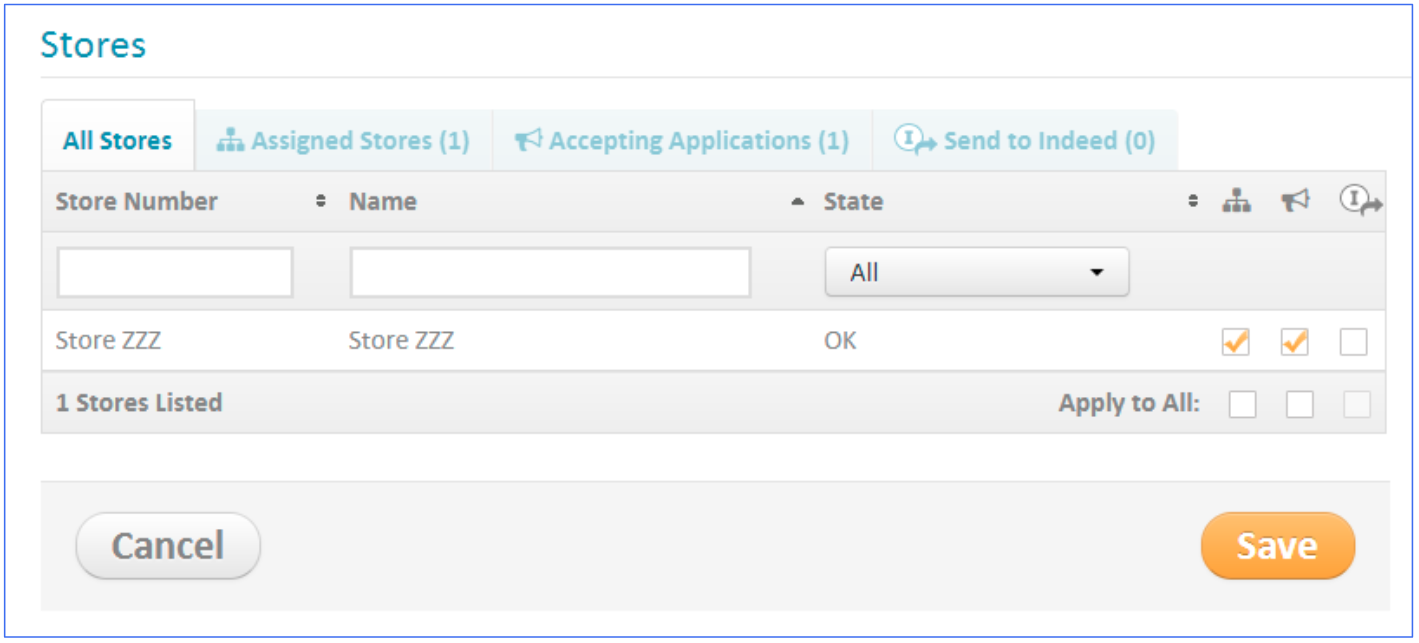 If your organization has additional jobs:
You can add additional jobs, if needed, at any time. Review the 'How do I add jobs' article linked below.
You can turn jobs off at any time by selecting the OFF toggle in the upper right-hand corner. This will remove an active job from being applied to or posted on your Career site or Snagajob.com *If you are using either of these options.
Related Articles: