If Section 3 of a Reverification for I-9 was completed on paper, the Administrator or Manager may want to opt-out of the reverification process in the PeopleMatter system to prevent ICE fines for over-documentation.
Administrators and Managers can use the I-9 Documentation Dashboard to access individuals who need reverification of an expiring document on an I-9. The system will not notify you when a reverification is due; you will need to use the I-9 Documentation Dashboard to access this information.
To access the I-9 Documentation Dashboard:
Click WorkSpaces.
Under your organization's name, click Administrator.
The Administrator WorkSpace or HOME tab will appear. Click I-9 Documentation.
A list of Team Members will appear. The status for each individual will display on the right.
You can search for a Team Members by name or use Filters to narrow down your search.

Use the I-9 Status filter for Reverification Due.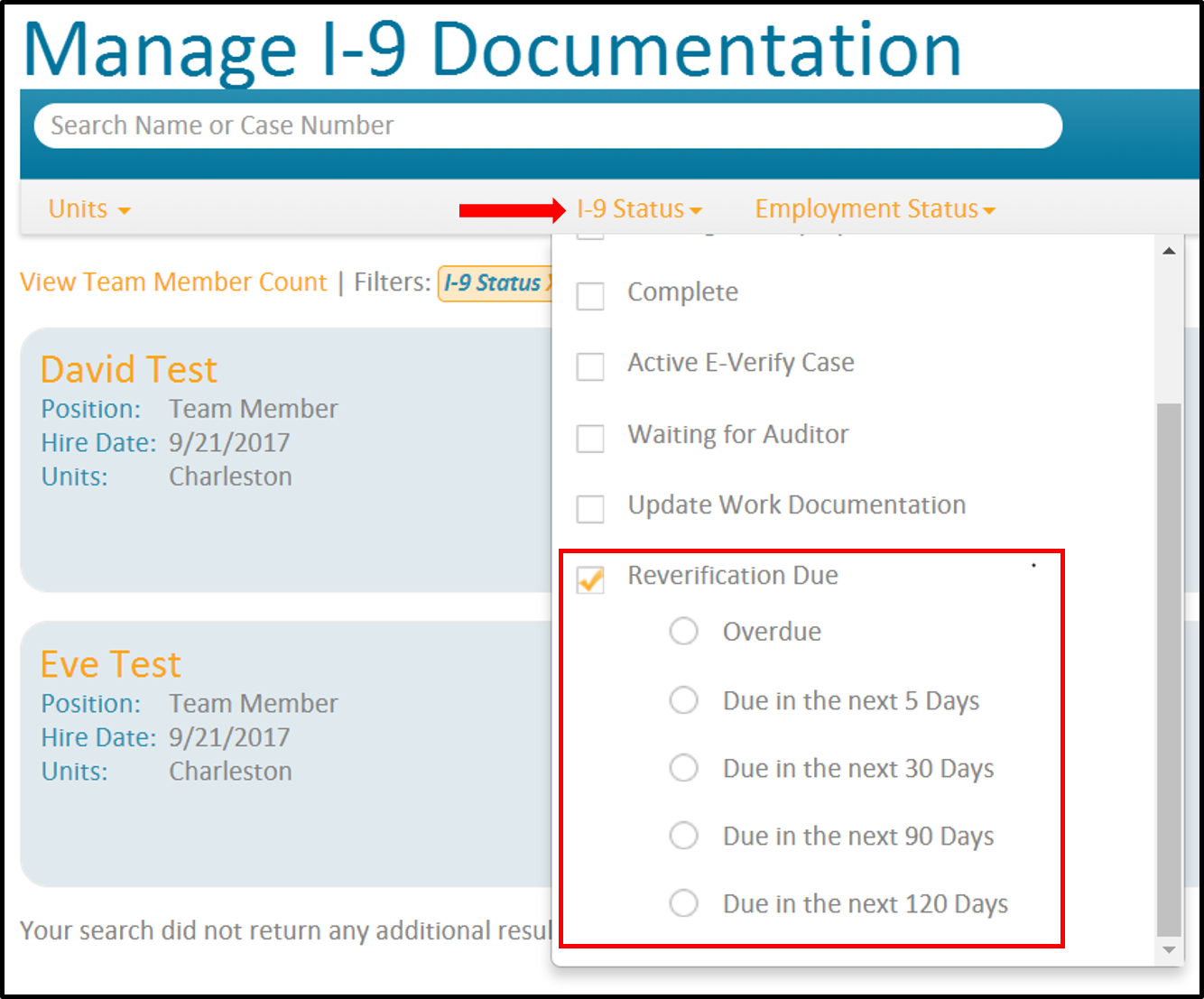 The Team Member's status will display on the right and appear with Reverification Due.
Click Actions. Click Opt-Out of Reverification.
The Opt-Out window will display.
Enter the date for Next Reverification Due Date or click Not Applicable.
Click Submit or Submit and Go To Documents Tab for a quick transition to the Documents tab to upload a copy of the signed I-9 on paper.
Related Articles: