Overview
From 6th April 2022, certain businesses in England will have to display the calorie content for the food they sell. The initiative applies to large out-of-home food businesses, including contract caterers, restaurants, cafes and takeaways with more than 250 employees. More information can be found here on The UK Government's legislation website.
It is highly recommended that Adaco customers prepare for this by making sure that all of their products are assigned to nutritional items in the system. Please see Adaco: Nutrition and Dietary Setup for guidance.

Custom Report
Fourth has created a custom report - Nutrition Items Assigned to Products - which lets users see products, in selected categories, that are or are not assigned to nutritional items (either from McC&W or USDA). This report has been made available for all European (EMEA) Adaco customers.
The report can be copied into and run either in properties or CPs.
To access the report, go to Reports > Custom Reports
Double-click Nutrition Items Assigned to Products, or select the report and then Run Report

On the left side of the screen, make a selection from the Categories and Show drop-down menus

Show options are: Nutrition Assigned, No Nutrition Assigned, or Both

To run the report, select Submit
Report results will display onscreen. For products that have nutritional information assigned, the details can be seen in the 'Nutrition Number' and 'Nutrition Description' fields in the report (see Fig.2).
Information is pulled from the nutrition database that is either uploaded at implementation, created by the customer, or uploaded from the vendor side.
Where products do not have nutritional information assigned, these fields will be blank (also see Fig.2).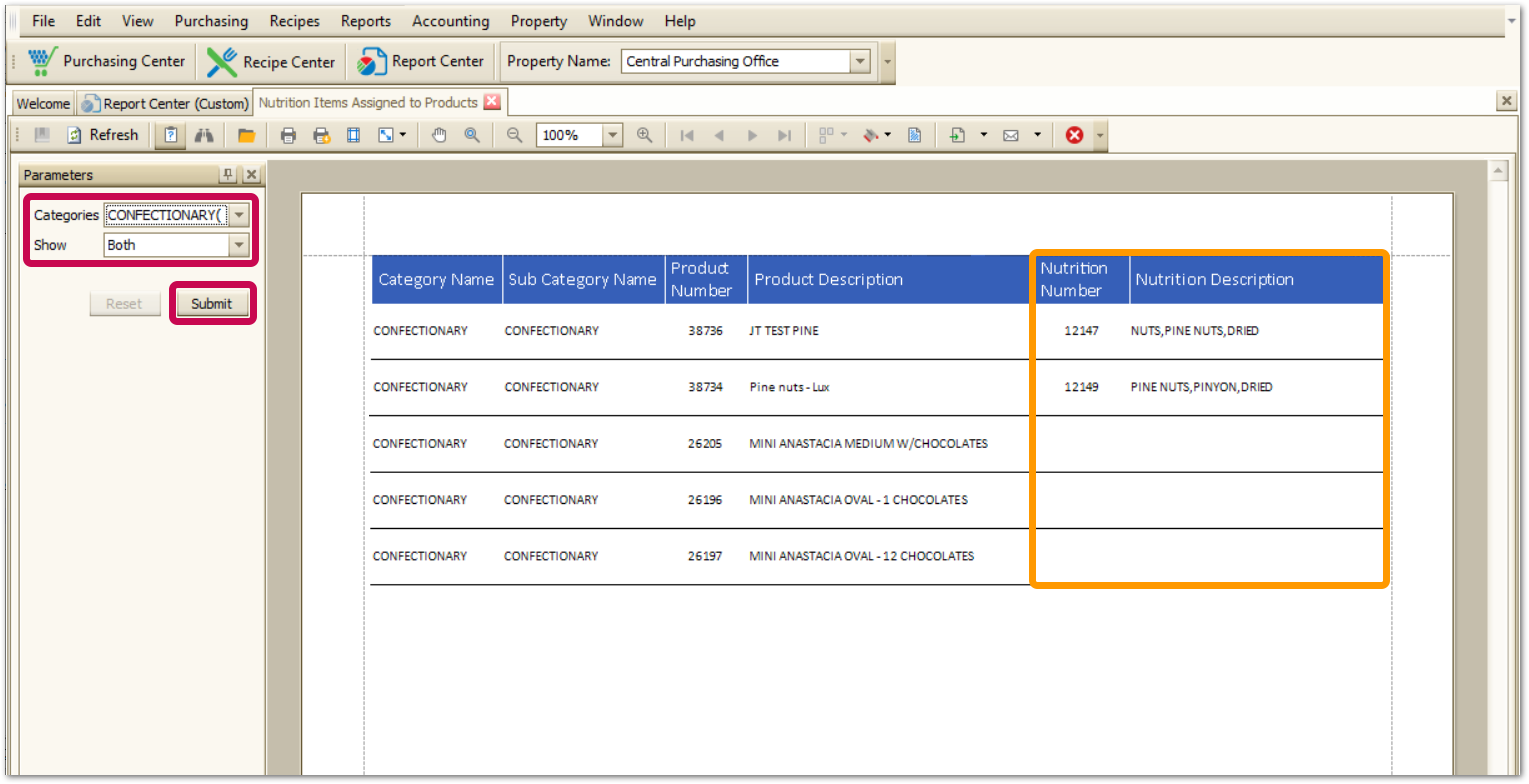 Fig.2 - Example report showing products both with and without Nutrition items assigned

If you require an import nutritional data from a supplier, please liaise with your Fourth contact.